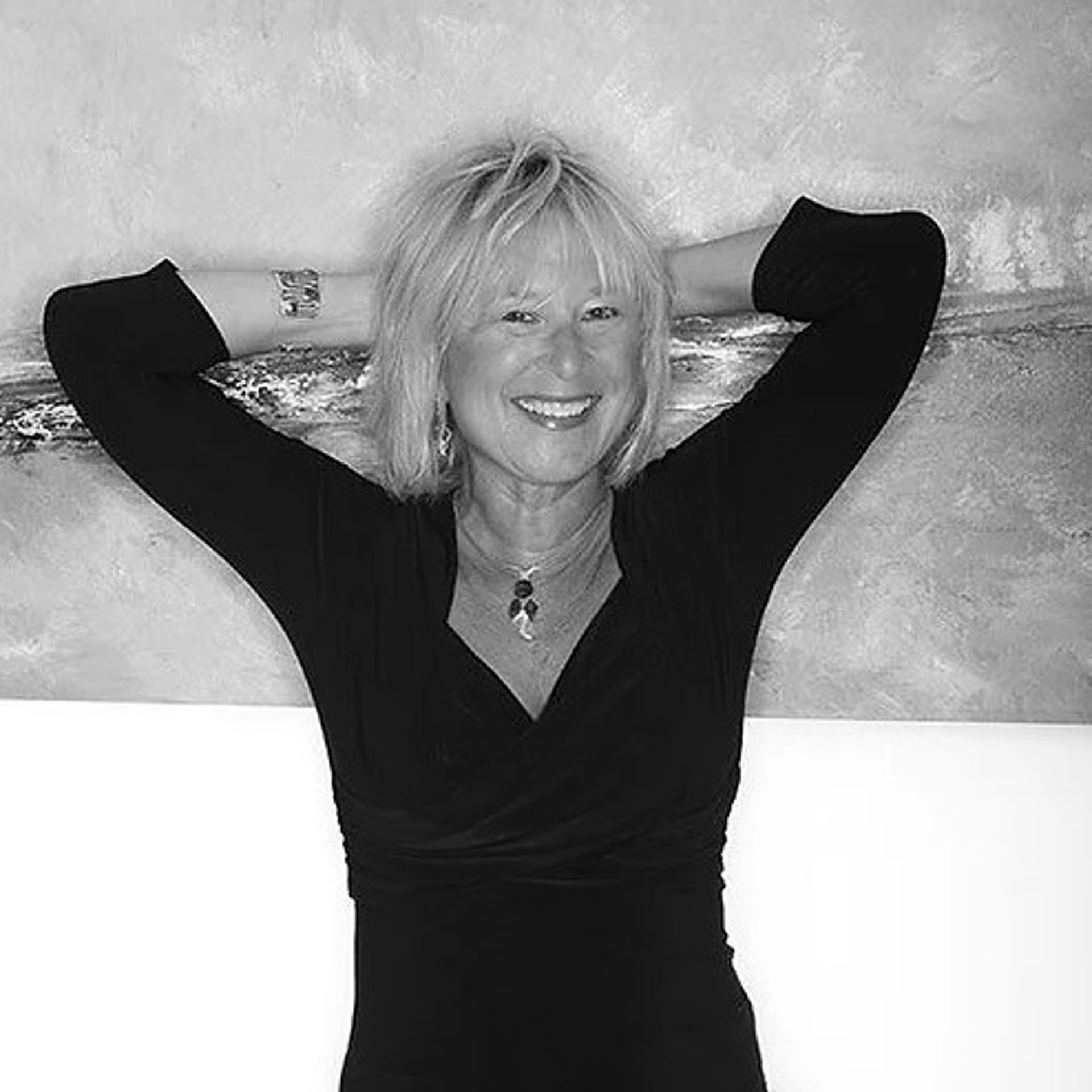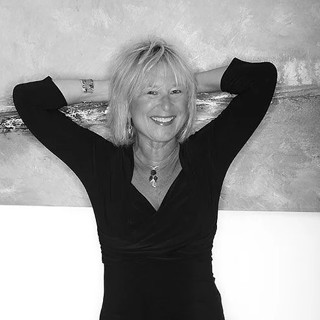 In her decades-spanning exploration of the traditional art of oil painting, Anita Lewis has created her style out of a textural exploration of themes, having a certain "ethereal" earthiness to it. Born in Los Angeles, yet influenced by her European life abroad, she has managed to fuse the modern with the ancient and the reclaimed with the sparkle in her abstractions. She creates scenes that remind of something, yet, are untold stories. "I don't tell you what to see; you create your own story". One finds her love for detail in the obscure, noting every minuscule application up close, yet creating the bigger picture from afar, much as Claude Monet managed to pull off. Like Monet or Jackson Pollock, painting large takes on importance.
Her painting life has led her to exhibitions in Italy, Germany, Argentina, and all over the US. She has also been featured in magazines and television. Not only is her abstract art enjoyed worldwide by many collectors, but her love for Ballet and Motorsports has led her to further opportunities for oil painting exploration and exciting exhibition ideas. Currently, you will find her art exhibited in San Diego CA, Sarasota FL, Dallas TX, Palm Desert CA, Rockaway NJ, Cortona Italy, as well as international juried shows. Her collectors are in London UK, Germany, Switzerland, Italy, South America, the USA, and Canada.
Artist Statement:
I believe Modern life with art is as it should be; the inclusion of art into one's own interior architecture, adding personal solutions to large-scale visions created, then adding one's own piece of luxury as continuous inspiration.
Coming from the modern interior design and architectural field, my art is created to add and support architectural power, overlapping worlds of design and visual art. Using modern European and Asian/Zen influences, intertwined with natural themes, works develop with a surrounding in my mind. Textural nuances, derived from many layers of paint, evoke a sense of detail in the obscured randomness of fading in and out of undulating hues. Brushes are rarely employed; instead, anything else that comes to hand is used for dragging, rubbing, and spreading paint. Gold, copper, or silver leaf peak out from underneath the layers adding reflective qualities in a certain light or time of day.
As a unifying element of cultures, my art should serve as a never-ending inspiration of moods, memories, emotions, and experiences, well integrated into the interior space as a refuge for the soul from the ever so increasing tempo of modern 21st-century life. Immerse and surround yourself in the perfect movement of nature in time and flow...!
Read More