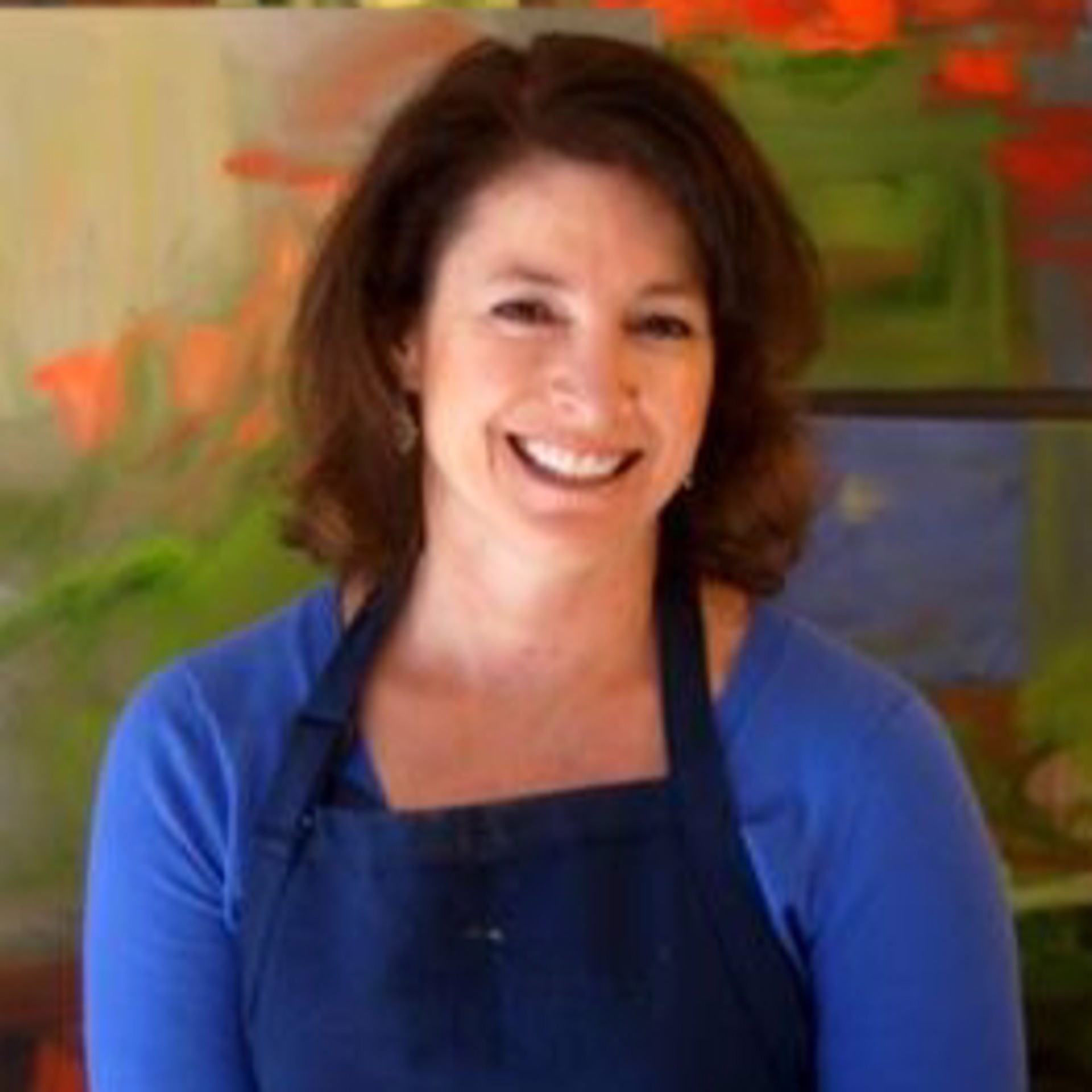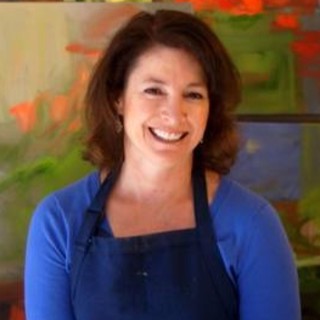 My paintings are a manifestation of my love for color and a desire to take traditional subject matter (landscape, floral and figurative imagery) in a contemporary, fresh direction. I want to create visual interest by using striking colors and varied techniques to create my work.
As an abstract-expressionist, I am most interested in form, composition, and the interaction of color. The beginning of a painting starts with the creation of an interesting color palette. I work with hundreds of color swatches mixing and comparing them to find striking color combinations.
When I approach the canvas, I have a general idea about the subject that I will portray but the specifics develop as the painting develops. I may start the process by applying paint with a paint roller and then work the canvas with thin dripping washes of paint followed by thicker layers, with my primary consideration being the overall composition. I use an array of small and large brushes, palette knives, and spatulas to create varied textures and movements of paint. After I apply paint to an area of the canvas, I step back to evaluate the effect, move forward to scrape back an area or apply more paint, back and forth, working quickly and letting my intuition guide me. The painting feels as if it advances through me, frequently surprising me with the result.
Education:
2002-2009 - Studio Oil Painting, Cheryl Battiato, Palo Alto, CA
2008 – Abstract Figurative Painting, Michael Azour, Palo Alto, CA
2001 – Life Drawing, Palo Alto Art Center, Palo Alto, CA
2002 – Sculpture, Stanford University, Stanford, CA
2001 – Studio Drawing, Stanford University, Stanford, CA
Corporate Collections:
Windhorse Gallery (Permanent Collection), Eustis FL
2006 to 2008, on loan: Aragon Surgical Company, Palo Alto, CA
2006 to 2007, on loan: Mike's Café, Menlo Park, CA
Read More