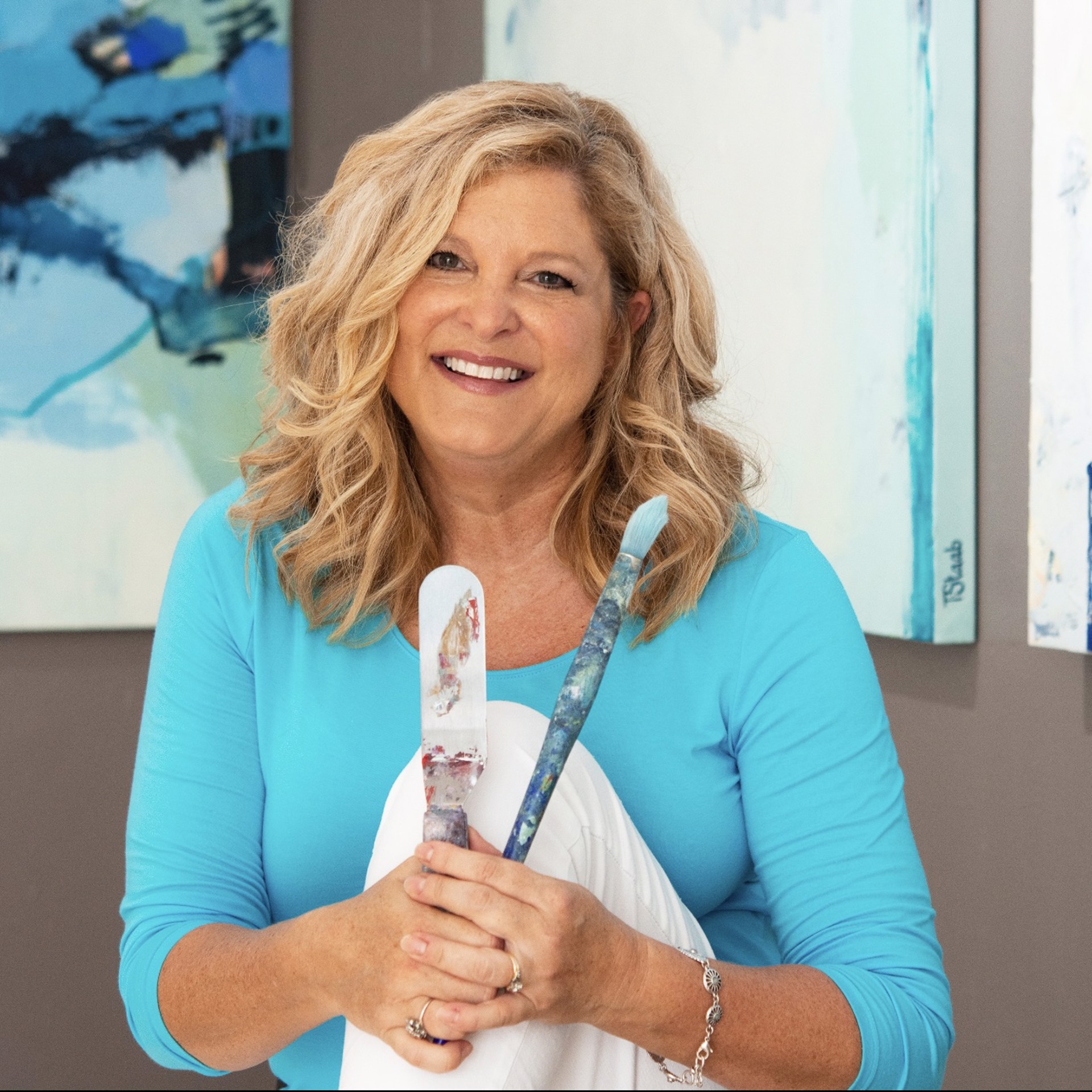 Tammy Keller Artist Bio
Tammy Keller never envisioned the art life that she has created. Following a successful career as a pharmacist and mother, she began her studies in art at the Cincinnati Art Academy. In 2012, she became interested in the process of creating abstractly and how the process worked well with her synesthesia (Tammy not only sees color, but also has physical feels associated to colors and color combinations). She started a daily art practice and, studied with acclaimed artists Al Lachman, Nicholas Wilton, and Theresa Girard, and Sally Cooper.
Tammy's work is informed by her proximity to the ocean and her love of water and movement. The artist states, "My work seeks peace and serenity from the hectic pace of this life."
She is a member at Venice Art Center, the Art Center Sarasota, and the International Society of Acrylic Painters. She is currently represented by Burns Gallery on Palm in Sarasota, FL, Boulevard Fine Art in Nokomis, FL & Chicago, IL. She is also represented by Art Firm Co. in the hospitality industry. Tammy lives in Venice, FL with her husband and furry children.
Read More