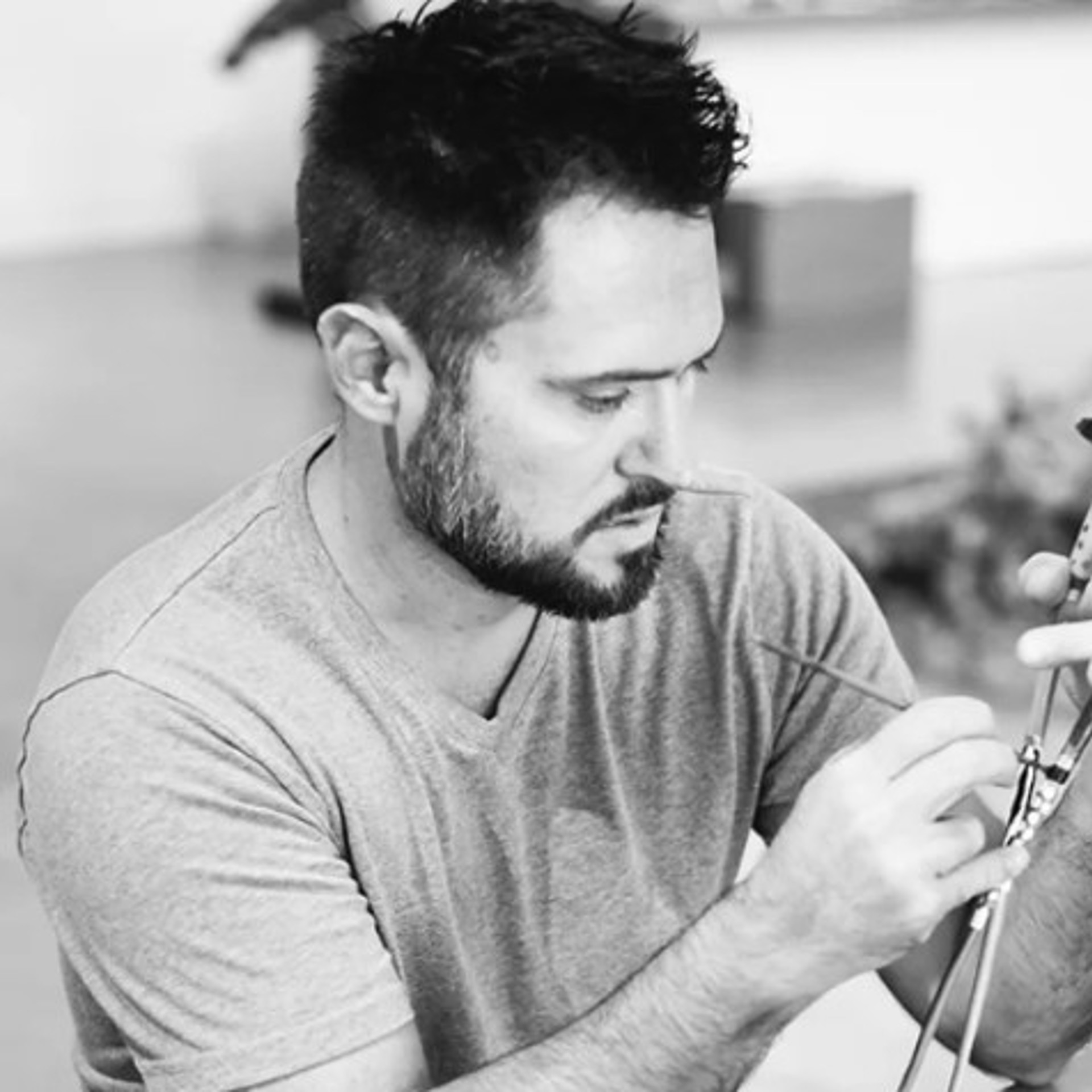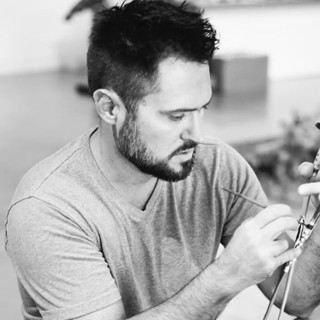 A natural ability to sculpt and paint was fine-tuned during the prosperous years of Todd's first business venture, Creative Artistry. His work with Dupont Corian and LGHiMax gave him an audience with such industry giants as Princess Cruiselines© and the Walt Disney Company. This success also afforded him the opportunity to show work in Solid Surface magazine, on Home and Garden Television, and in events such as the Kitchen and Bath International Shows in Atlanta, Chicago, and Orlando. While pursuing these endeavors he continued to give to the community with involvement in local charities in Southwest Florida, such as Arts for ACT and Pelicans in Paradise. Since 2007 Todd's focus is exclusively on fine art. His sculpture has been on display at the Naples Museum of FL, in numerous publications, and can be seen in a number of galleries and fine arts festivals throughout the United States.
After years of experimentation with materials ranging from bronze and aluminum to wood and plaster, the use of hand-carved resins on steel armature has made the appearance possible. The unexpected lightweight of the pieces adds yet another element of conversational allure. Just as important as the sculptural qualities of each piece, is the finish. The bronzed effect is accomplished through a personally developed technique of layering several specific materials.
Artist Statement:
As a sculptor, the only thing I find more inspiring than the human form is the spirit. Capturing motion and the pure essence of humanity is always my ultimate goal. I sculpt from line drawings based on gestures. The exaggerated lines are meant to invoke a sense of motion. Each piece represents either the power of the individual or the bond of people working together. Individuals are representations of line and form or pure strength of character. Groups or couples are meant to illustrate our ability to band together in order to accomplish seemingly impossible tasks or the influence of emotional ties.
Read More