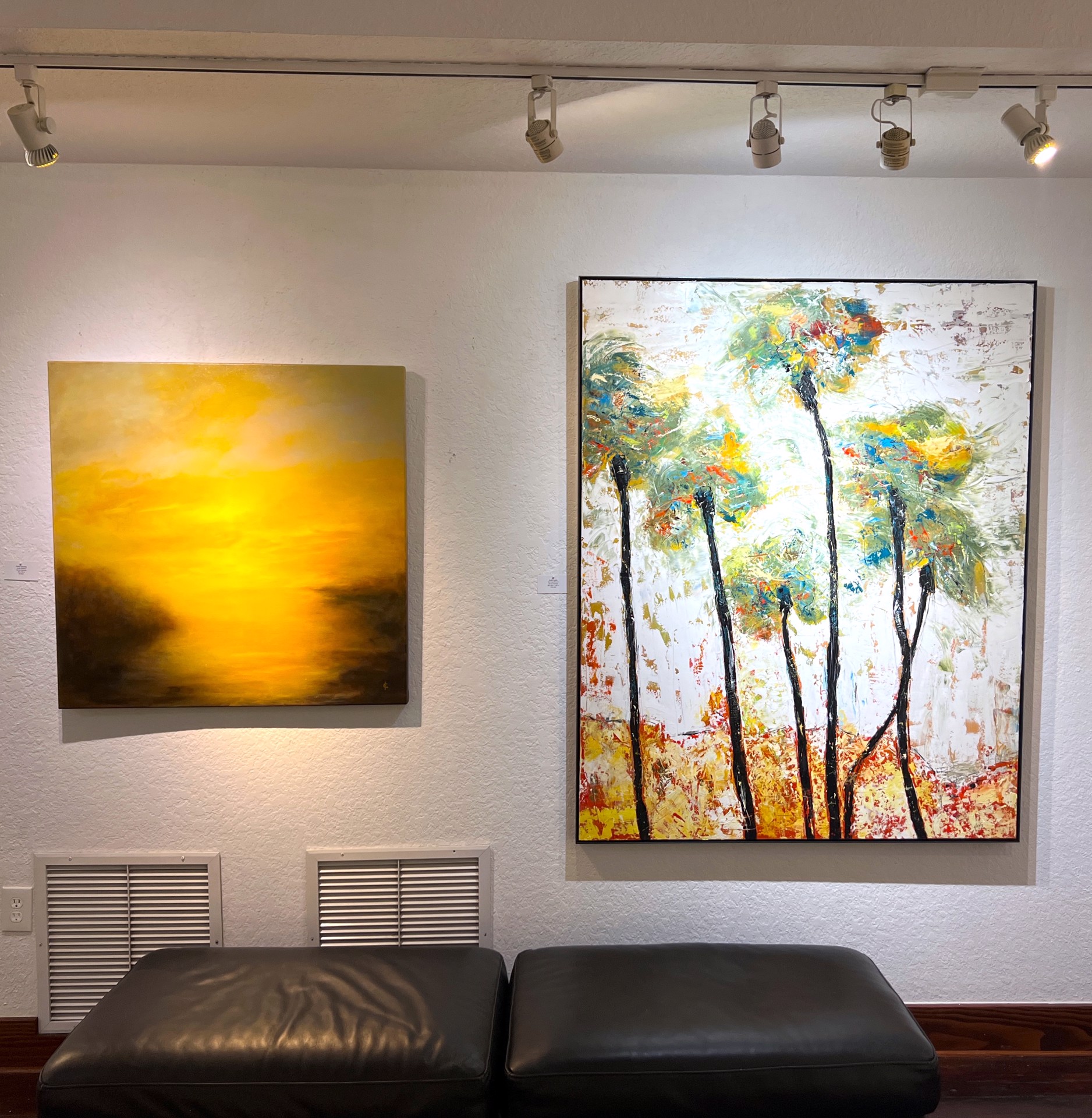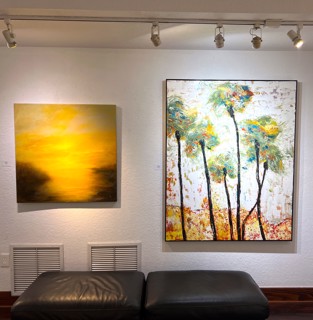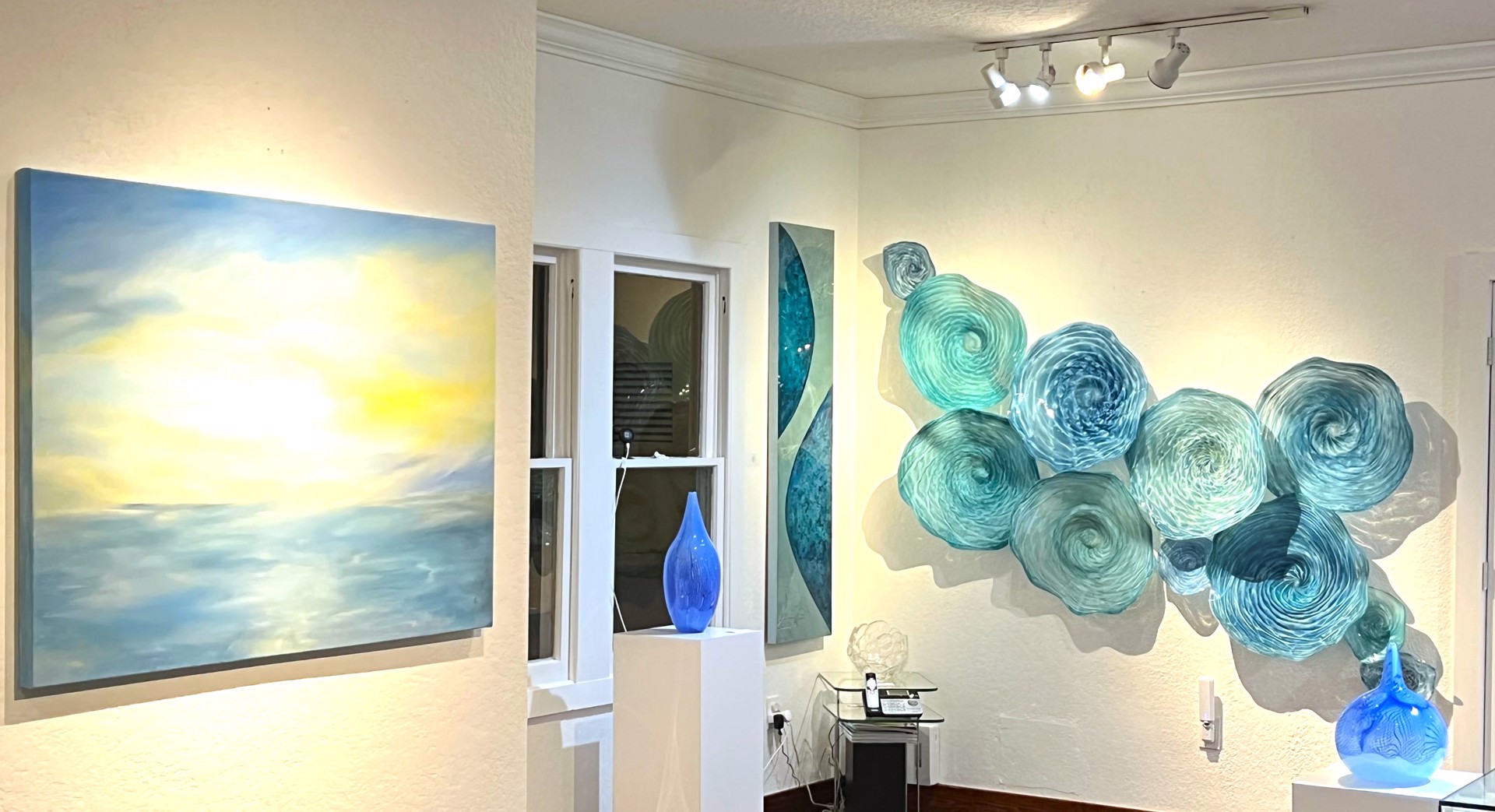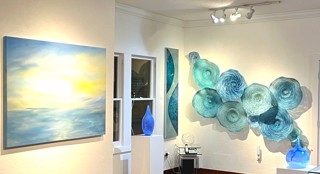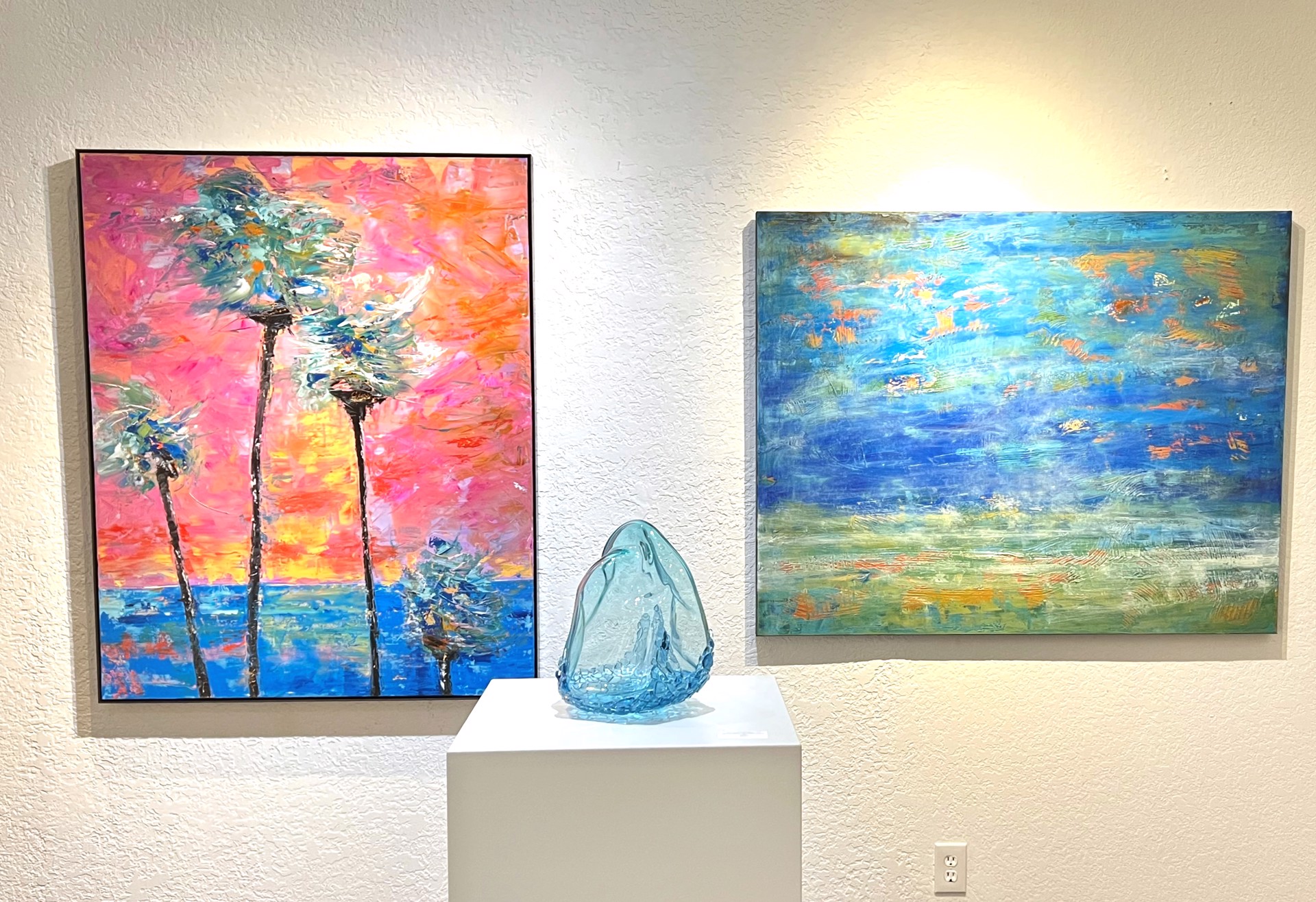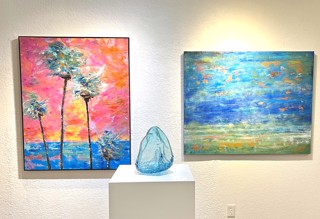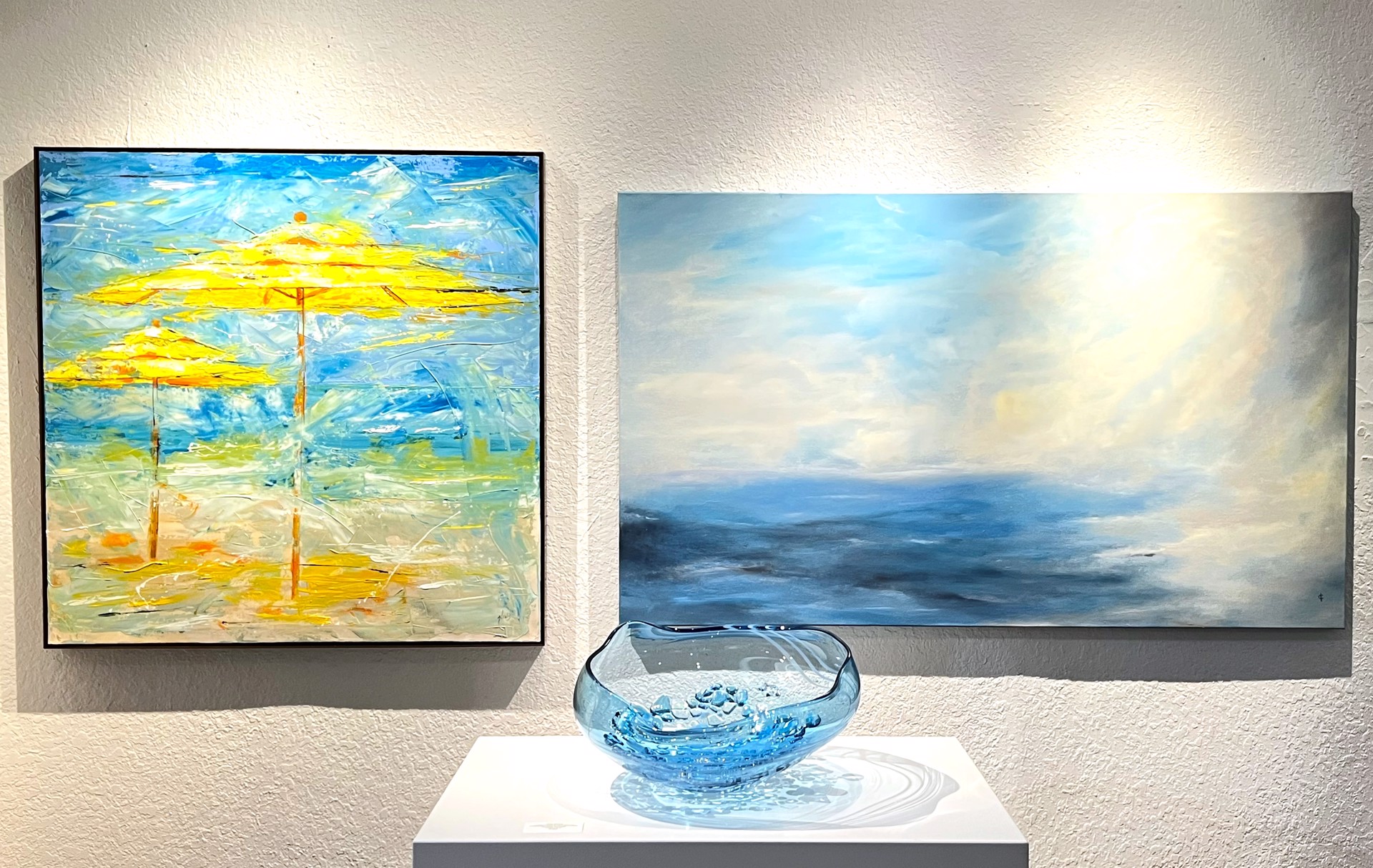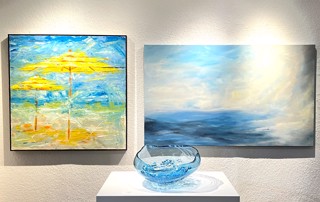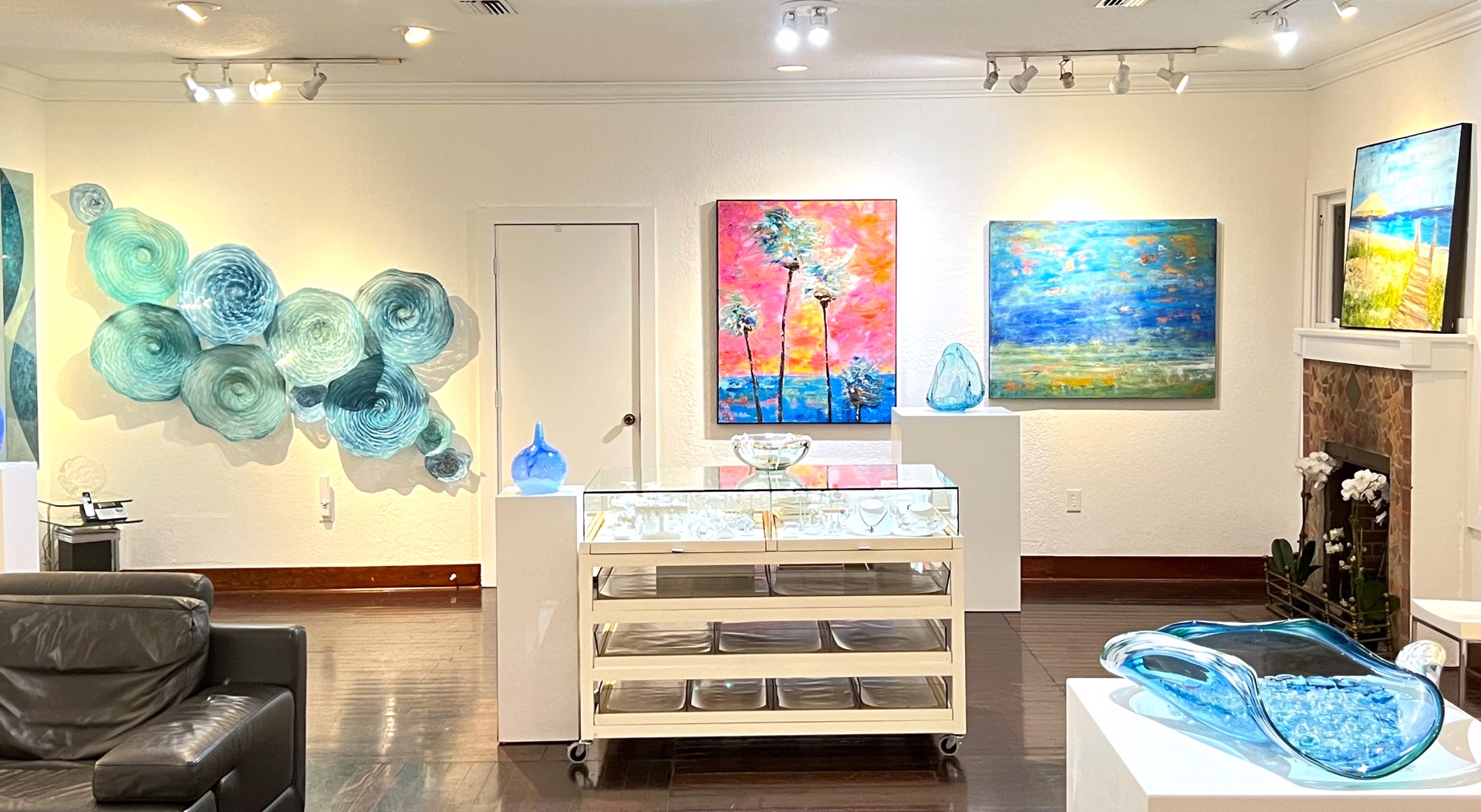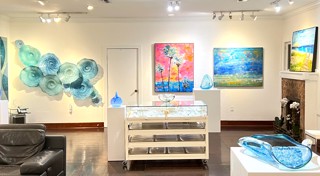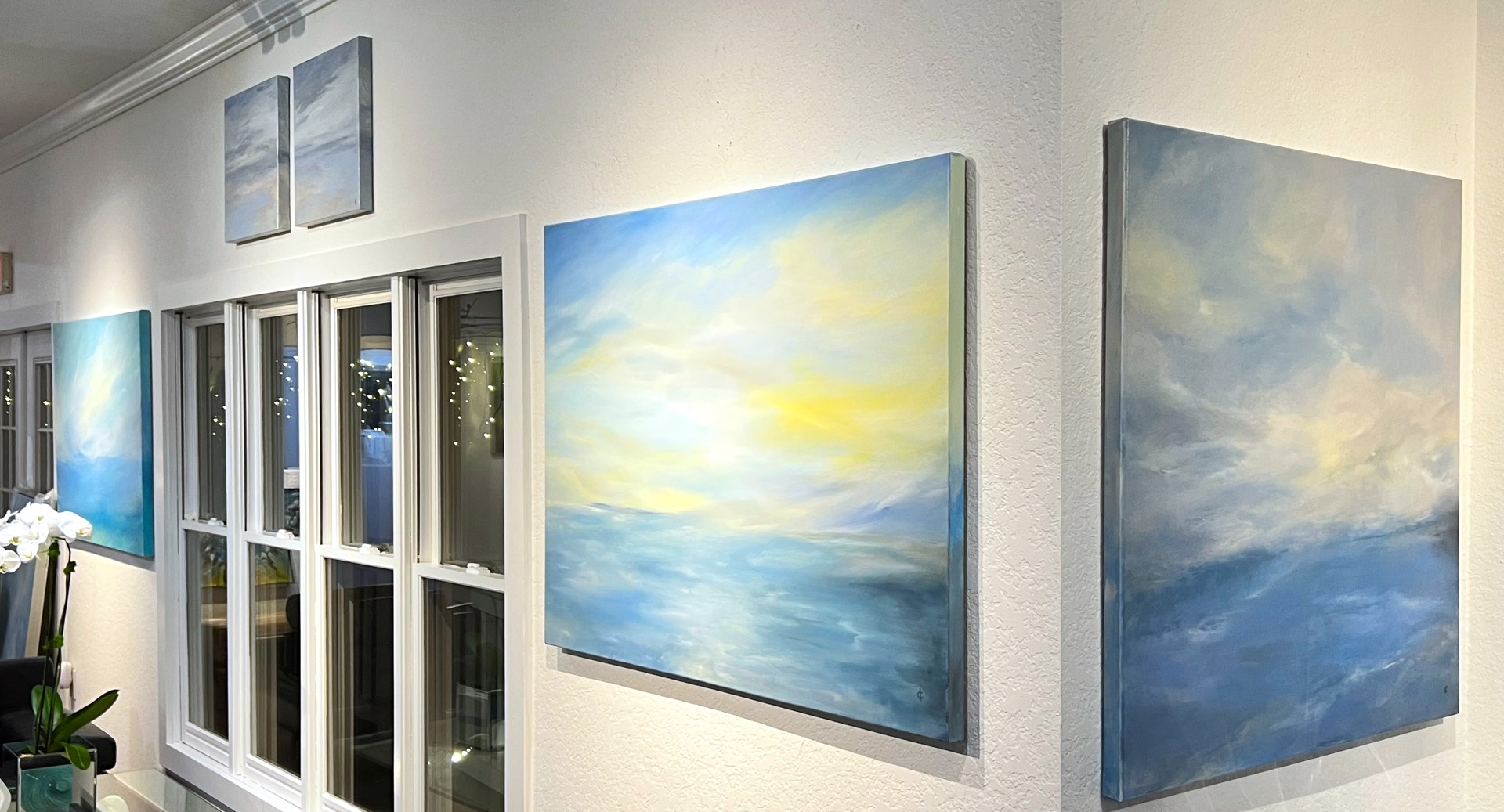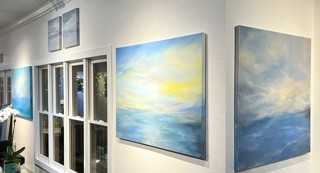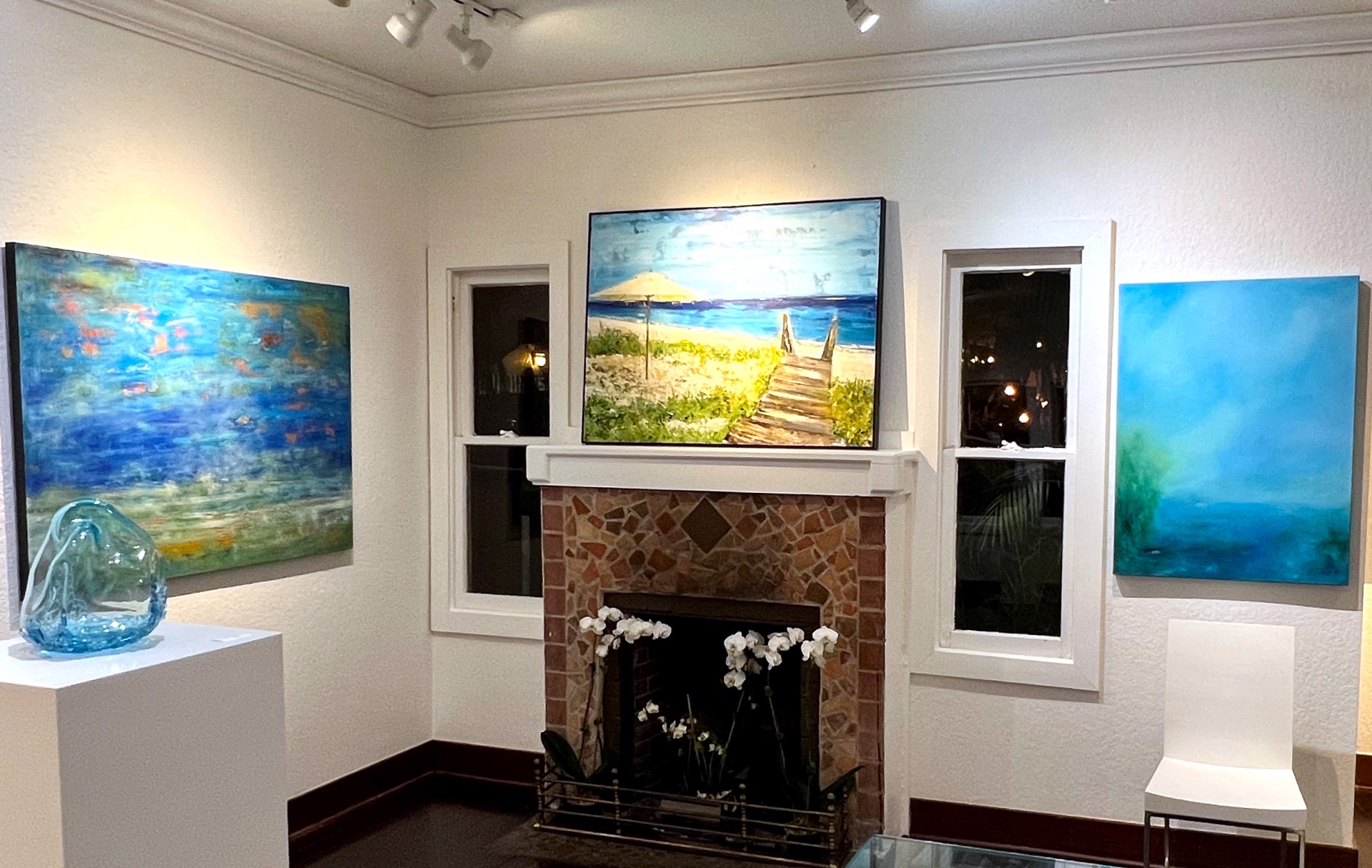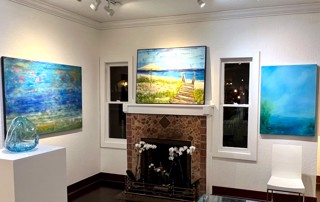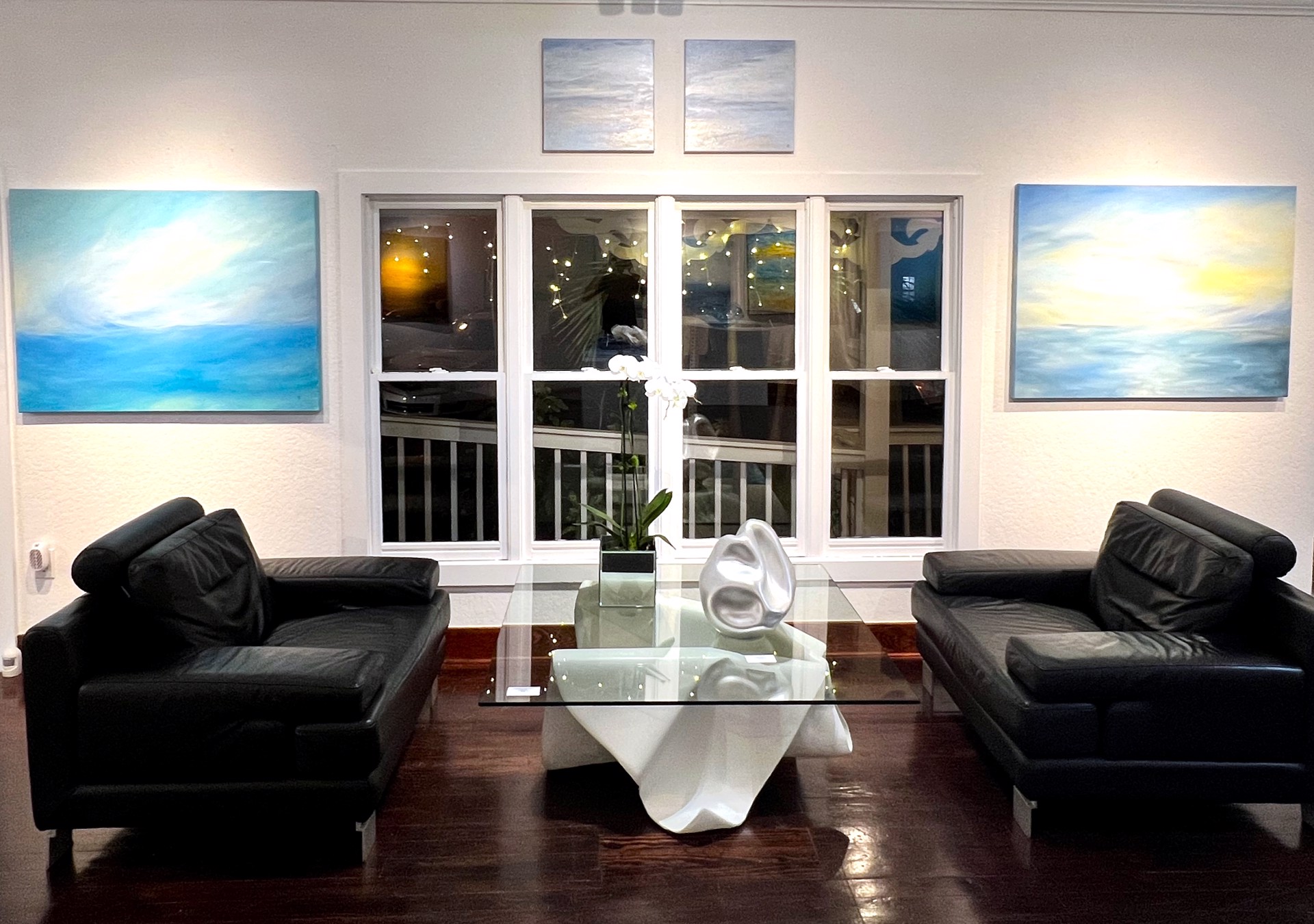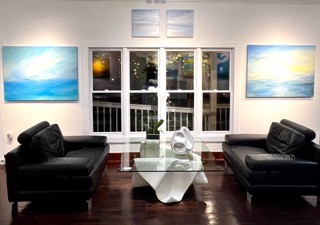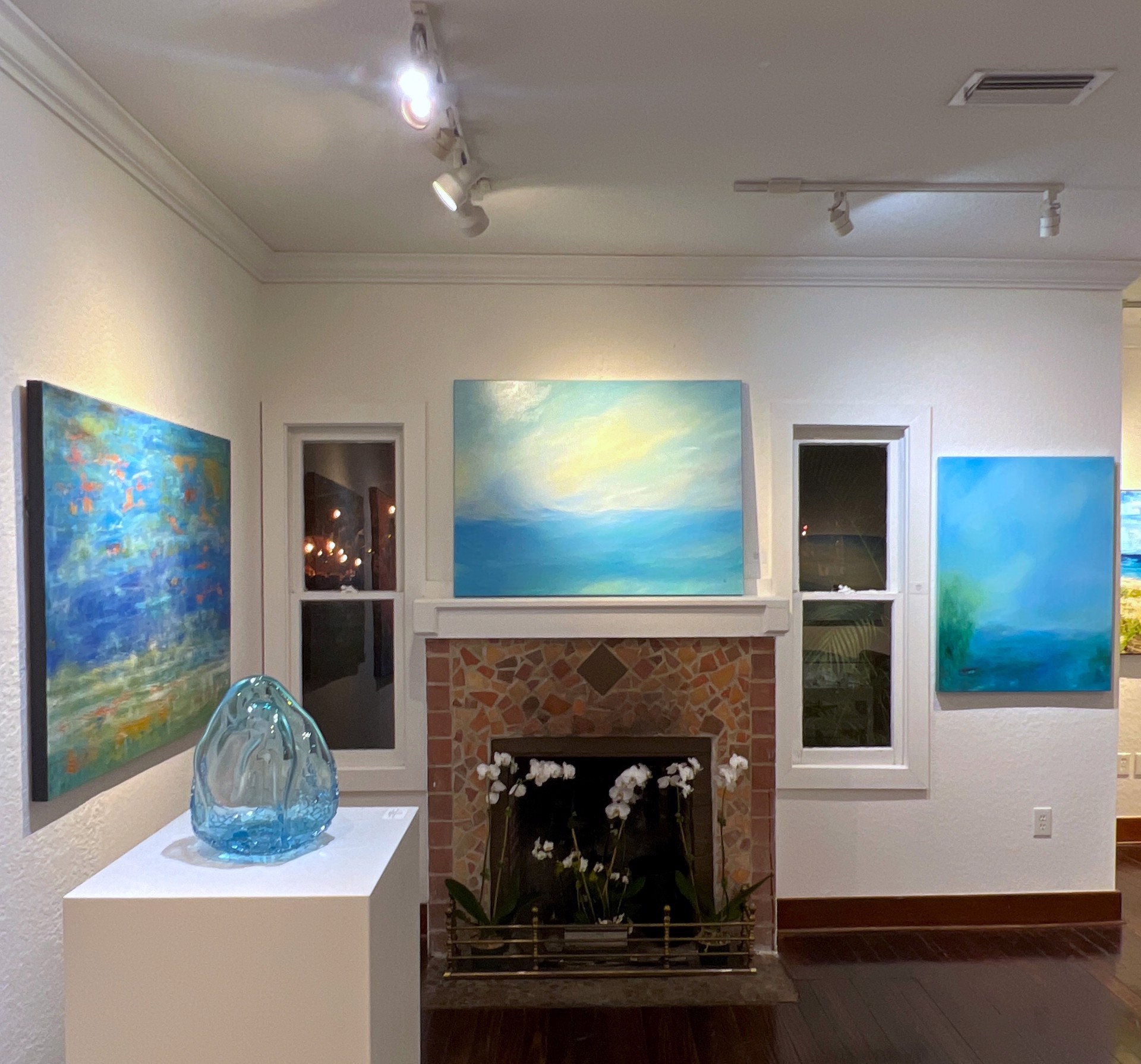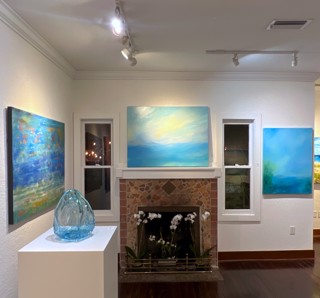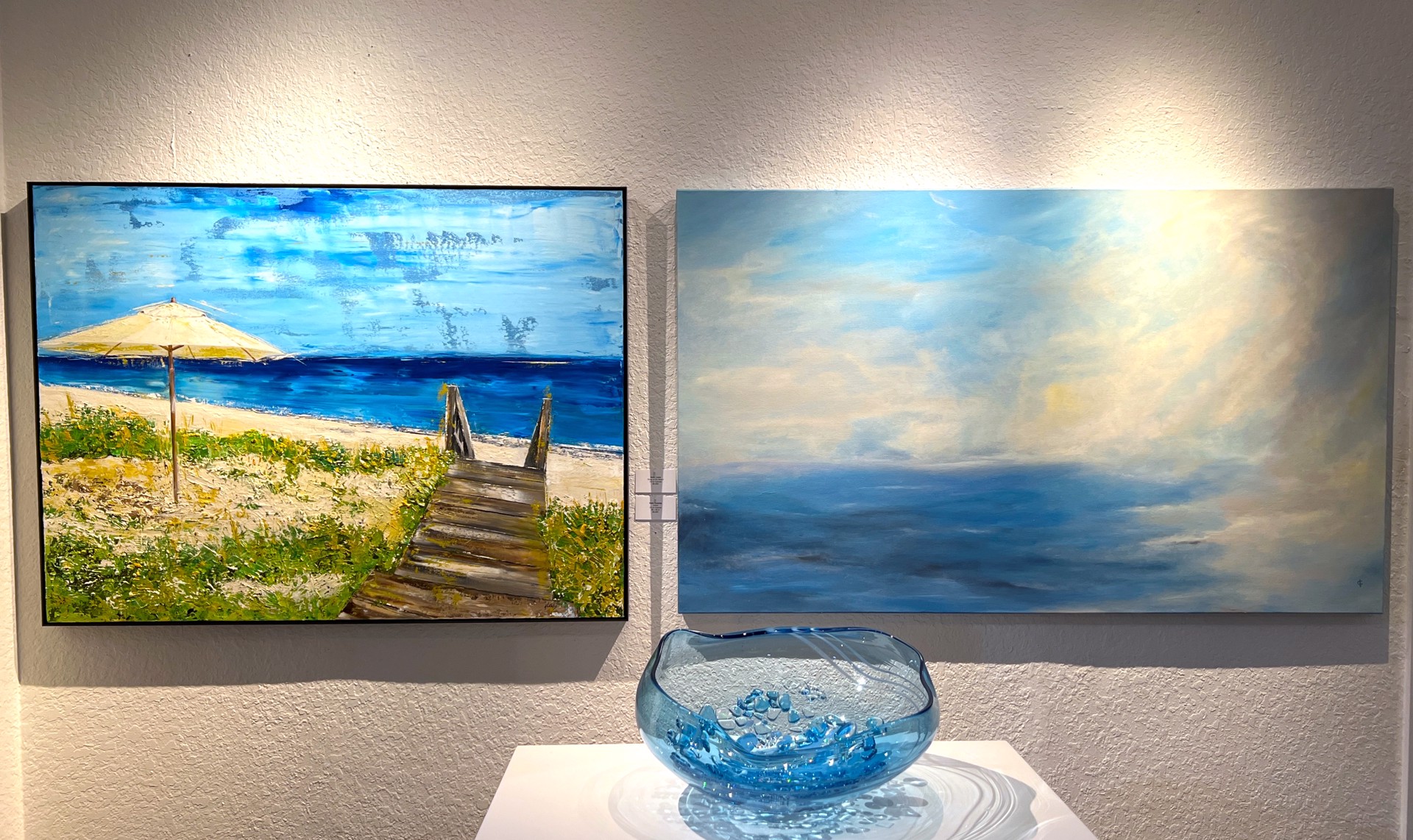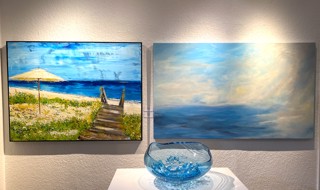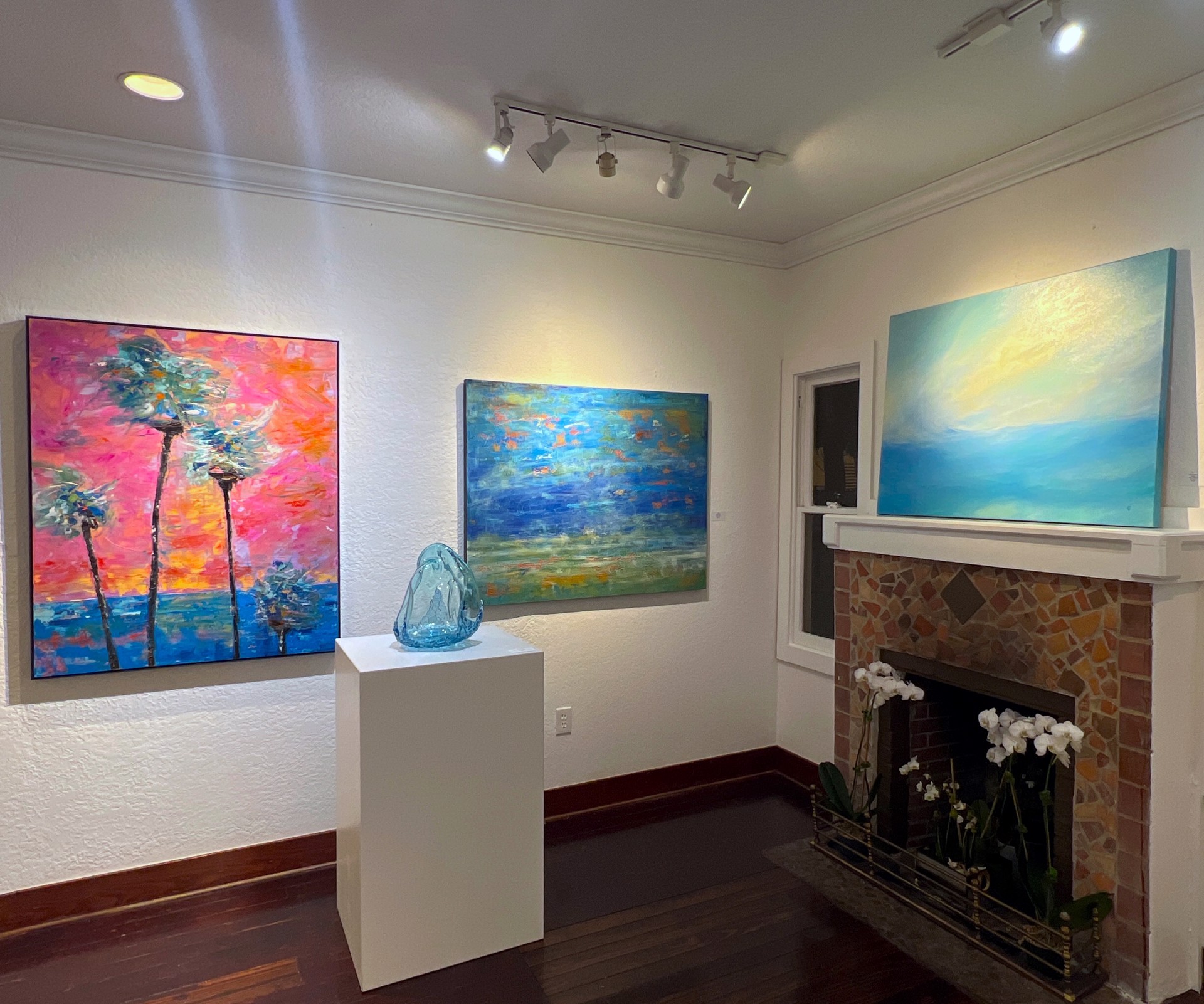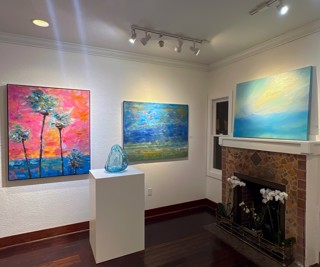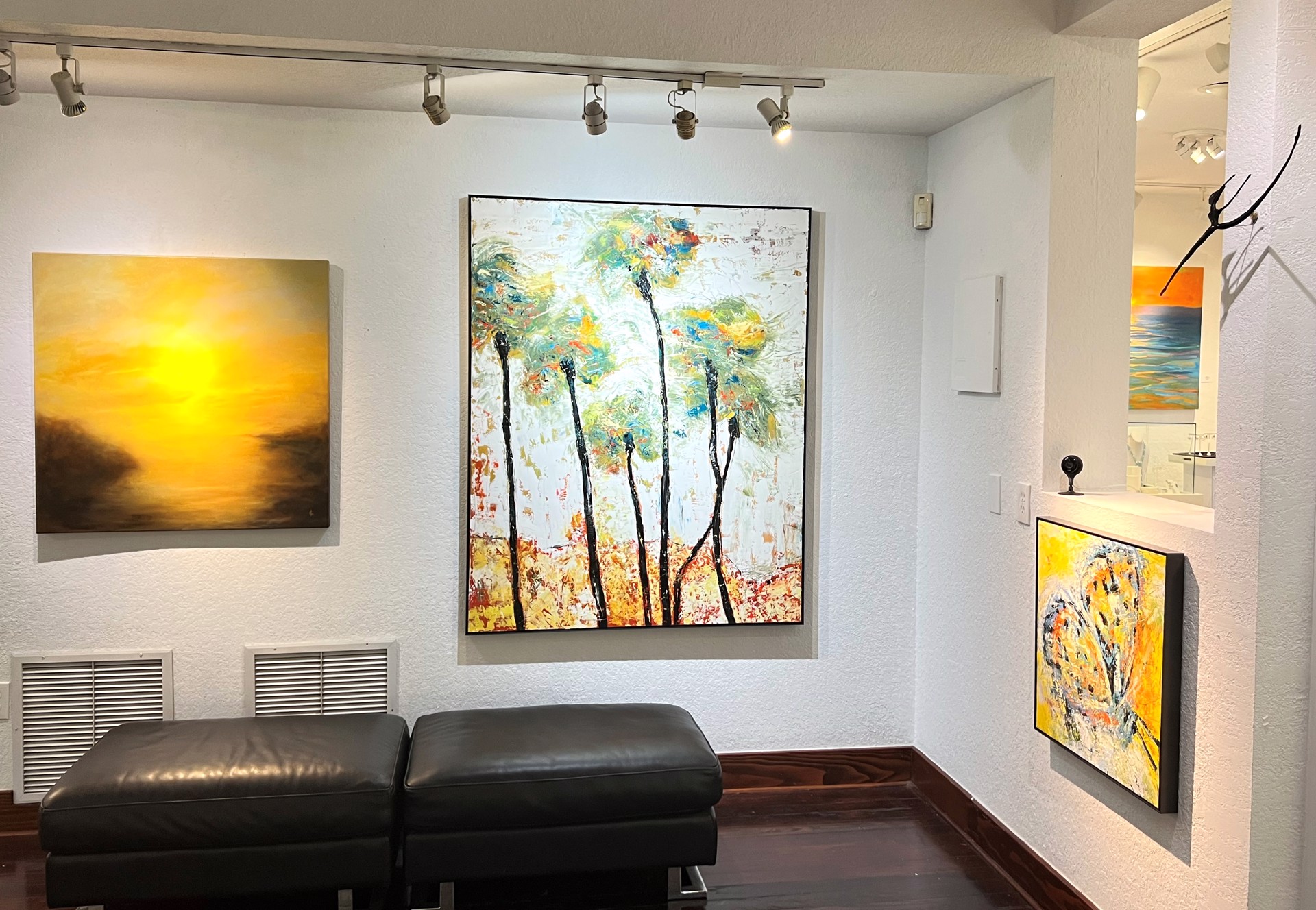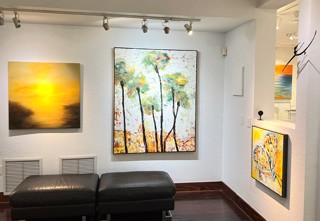 Azure Melodies is a group show featuring fine art by local artist Katie Cassidy and national contemporary artist Anita Lewis, with fine jewelry being unveiled by Nikki Sedacca, a national gallerist, interior designer, and jeweler. The combination of Katie's calming pieces, paired with Anita's contemporary technique, and Nikki's wearable art is a trio destined to inspire and elevate the senses. While the original works will be on display through March, the opening reception is a night to engage with the artists themselves and mingle with like-minded art enthusiasts.
Katie Cassidy is an artist who has built quite a name for herself in the Sarasota community not only through fine art but also through yoga. Her inspirations come from the meditative headspace she's in while practicing yoga. Those feelings are then, conveyed onto the canvas with soft brush strokes and tones. Katie emphasizes, "I like to give others a chance to take a second from their busy lives and enjoy a visual moment of quiet, contemplative energy. I like to give others an open avenue to travel to a place where he or she wishes to be; a place that offers comfort and joy". Let her latest exhibition transform your home into the tranquil place it was destined to be.
Anita's latest series takes a different approach from the shades of blue aesthetic she grew to fame from. Blending in soft objects atop contemporary textures adds a pop of color to each unique piece. Her work is famed throughout the American Southwest and Florida. Being a California native, she has always been inspired by water and the natural life that surrounds her. Lewis is an artist who is up to date with modern contemporary trends, her distinctive layering technique has brought her to great success as a modern artist of the 21st century. She begins her work with a blank canvas and applies texture through different brushes, sponges, and a special scraping technique that reveals tones and color, unlike any other artist.
A creative in the truest form, Nikki Sedacca has refined her artistic abilities through interior design, gallery curating, and jewelry. Nikki, the owner of 530 Burns Gallery, has been working on unveiling some new wearable art jewelry to her wildly successful line. Inspired by nature and architecture, her pieces dare women to be bold. Nikki Sedacca Jewelry is sold in boutiques nationally and across the globe. She interweaves 18kt Gold wire or Sterling Silver strands with exotic pearls, precious gems, and semi-precious stones to create organic forms. She loves producing jewelry that has an attitude and a presence. Women that wear her jewelry are confident and have an artistic appreciation.
Curated by Andrew Trujillo