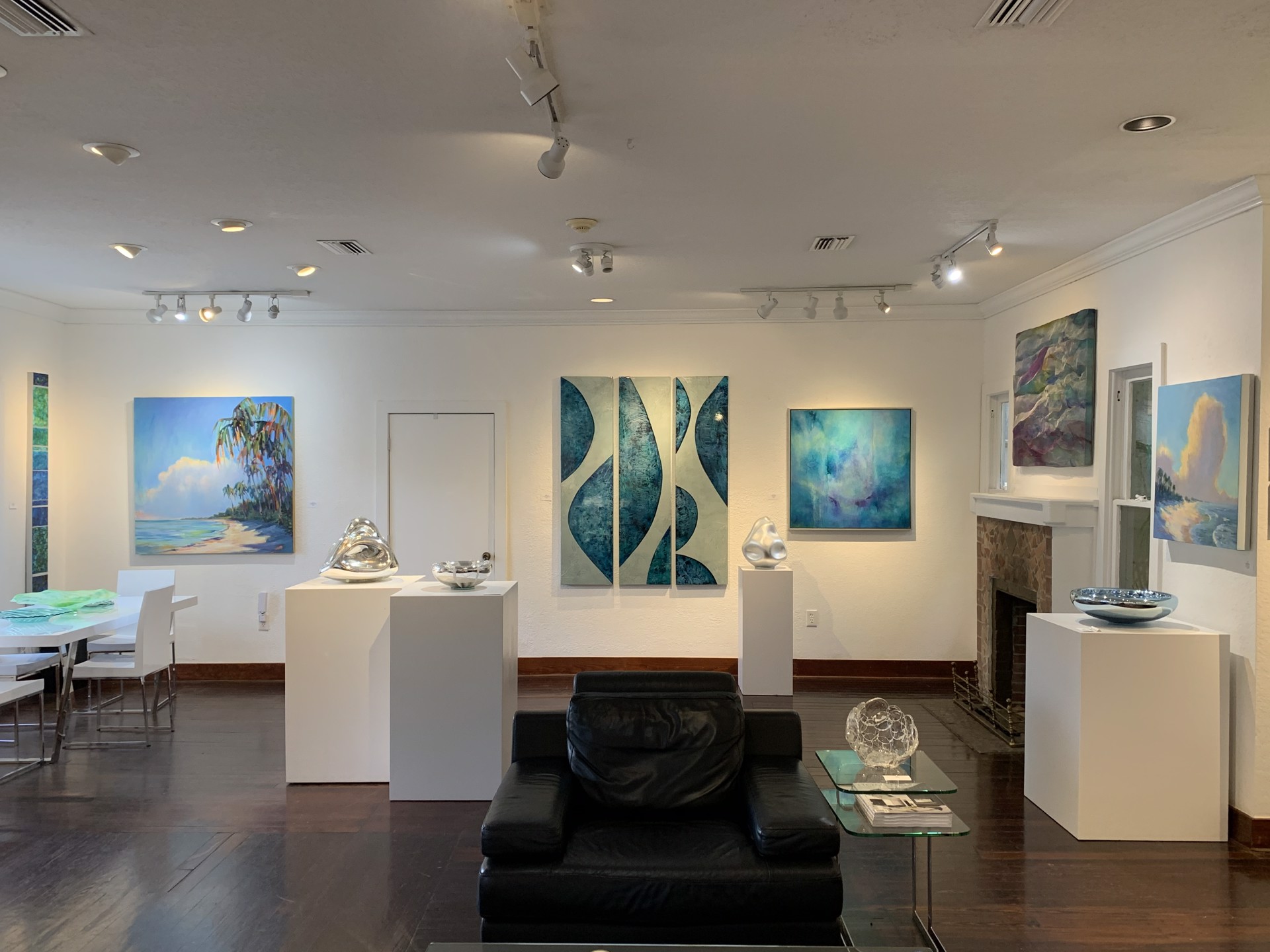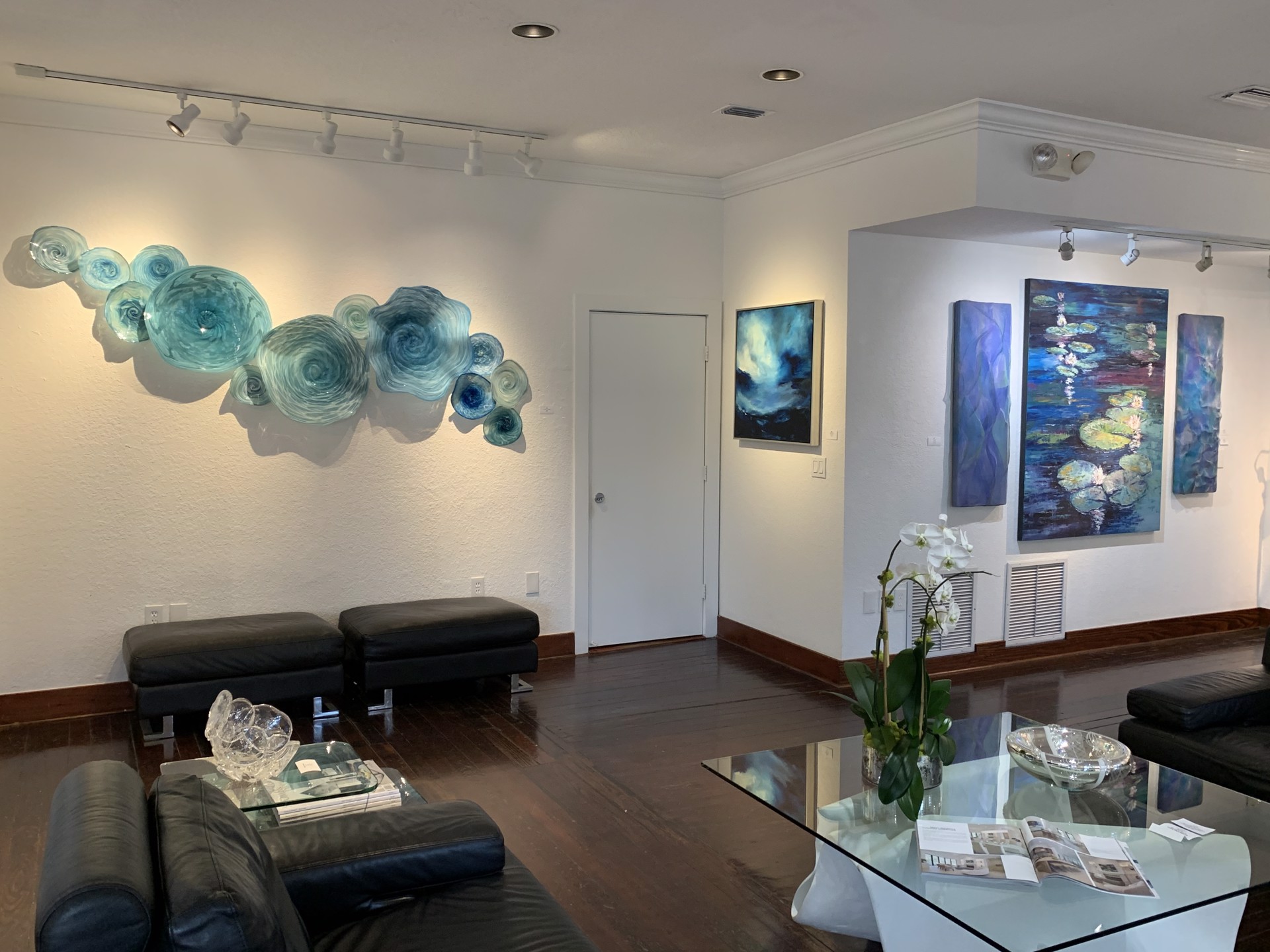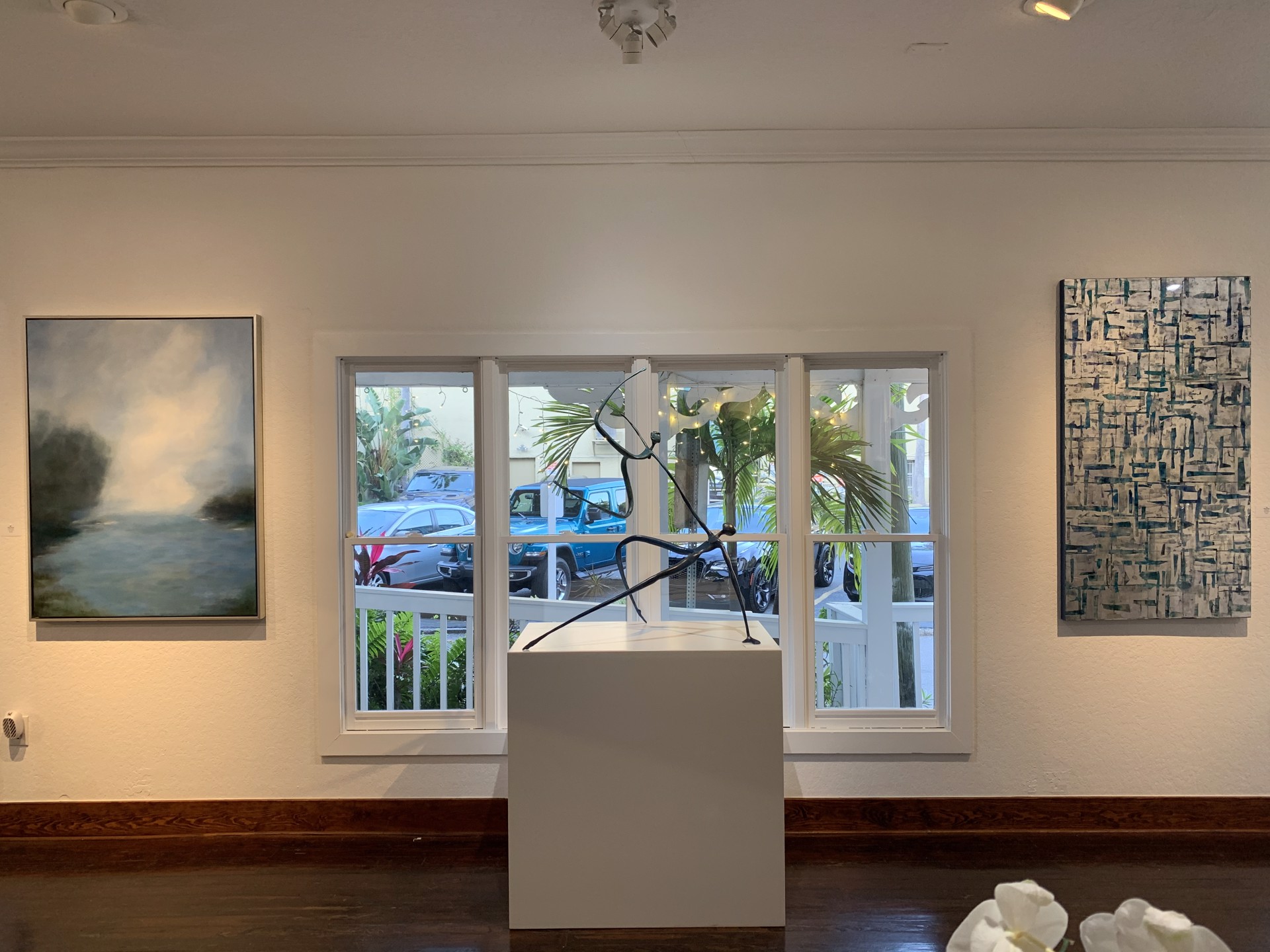 530 Burns Gallery presents Shoreline Rhythm, a group exhibition featuring work by three Sarasota-based artists: Linda Richichi, Kim McAninch and Bettina Sego. The show is inspired by the movement of the water across the Bay, capturing Florida's Coastal Feel. The show will run from March 12 through April 7th 2021.
Linda Richichi has been a top gallery artist for over six years. When asked how she started painting, Richichi said, "At the age of two, I remember standing at an easel my mother gave me and thought, 'I am an artist', I can still remember my favorite shapes to draw, and the way I used to color them." She is best known for the vibrant paintings of sunsets, with interesting perspectives and billowing clouds. Her brushstrokes bring movement and rhythm to her paintings of Sarasota and beyond.
Kim McAninch goes large with her new oil paintings of the beach. The texture of the paint moves on and off the canvas, and her subtle color palette is relaxing like the perfect beach day.
Bettina Sego brings bold color into her abstract resin pieces. She captures the minuscule details of nature and translates them into a mixed-media piece with motion. Sego often finishes her paintings with a coat of resin, further capturing the reflective qualities of the water. She has been a beloved artist of the gallery and its patrons since opening its doors back in 2009.