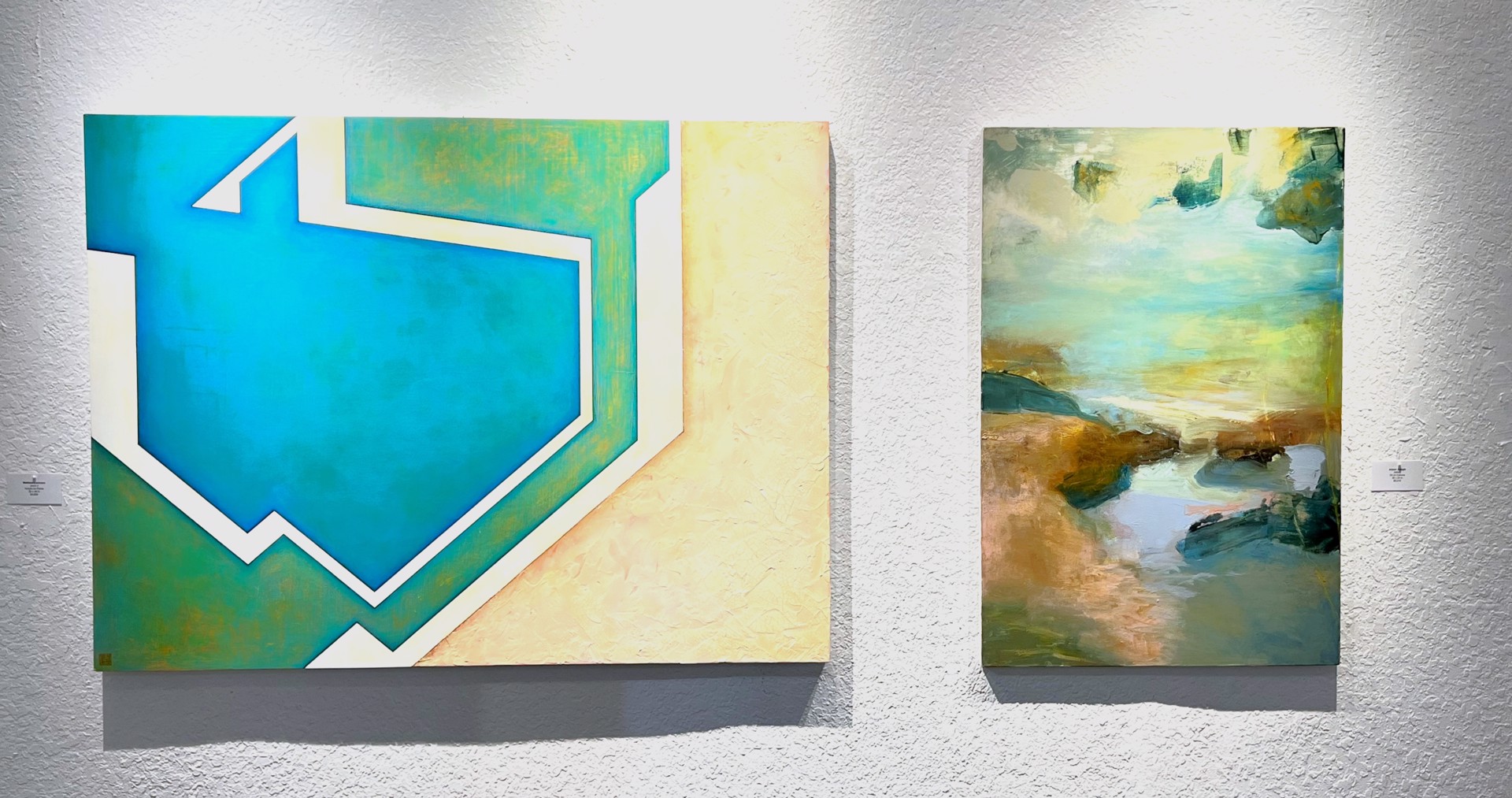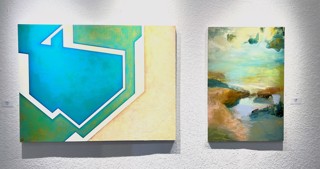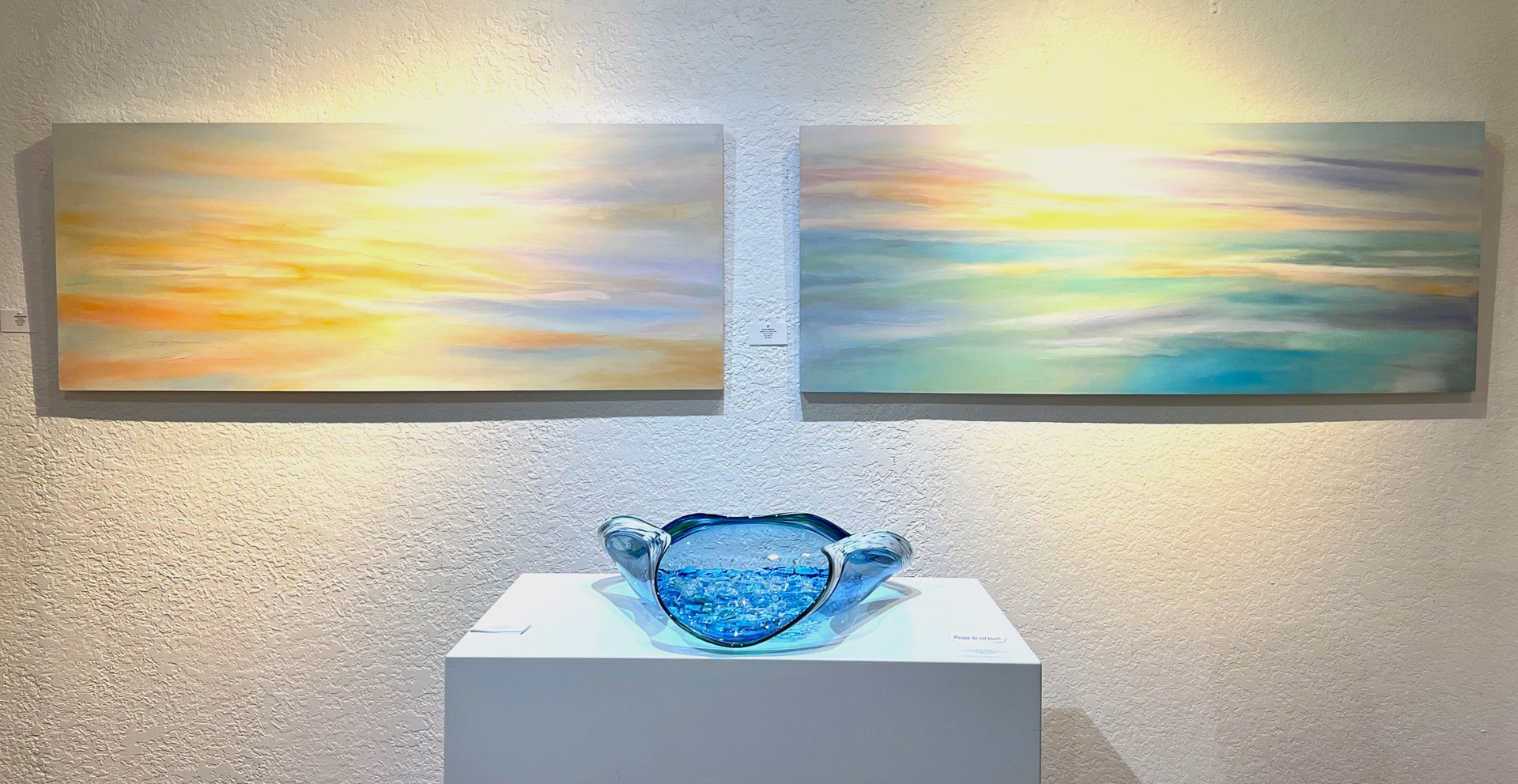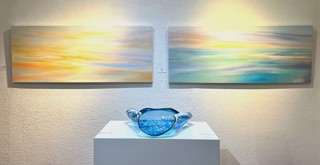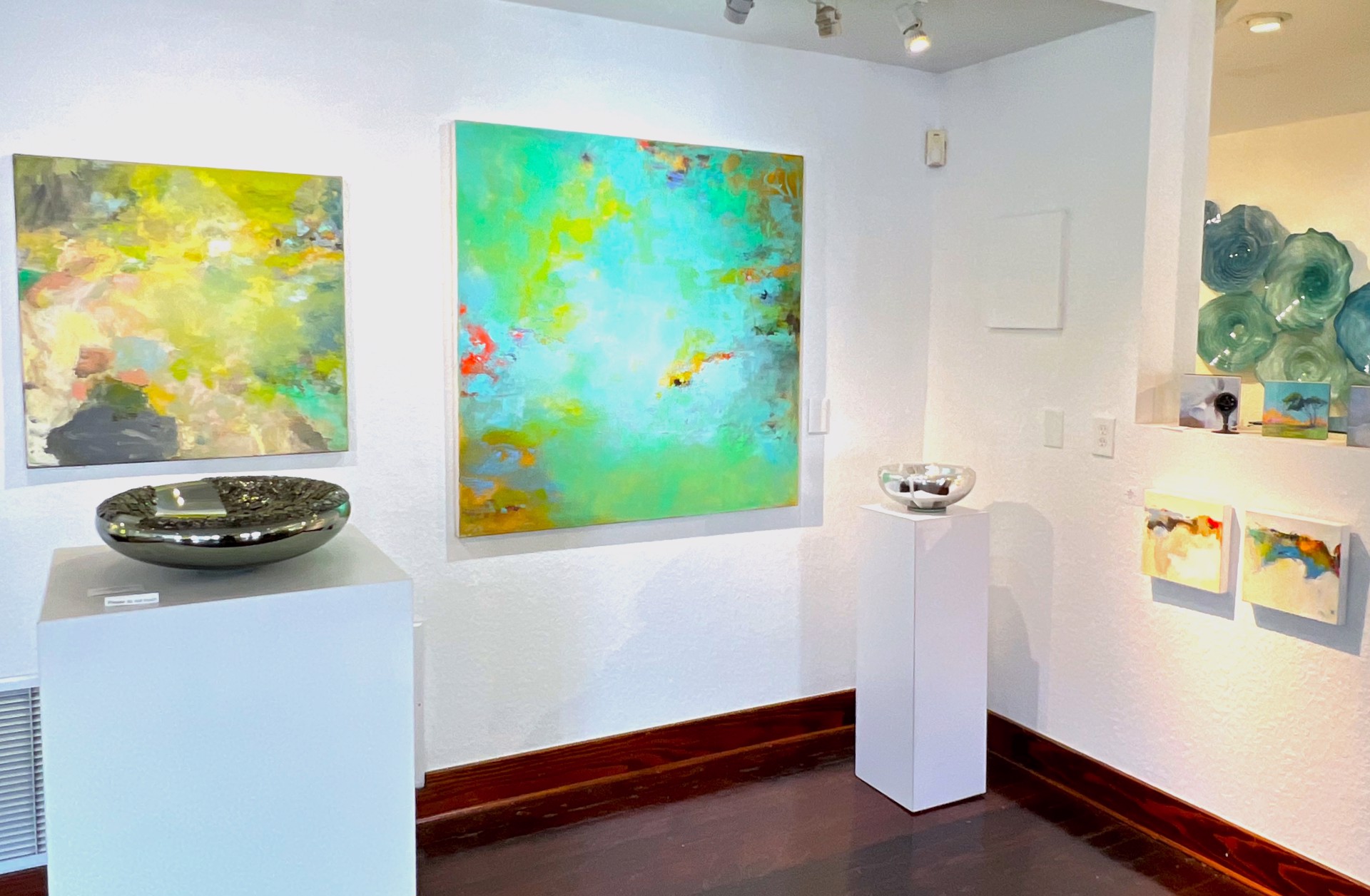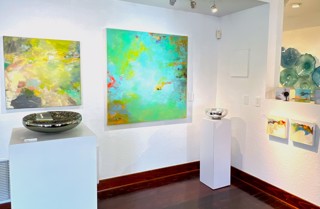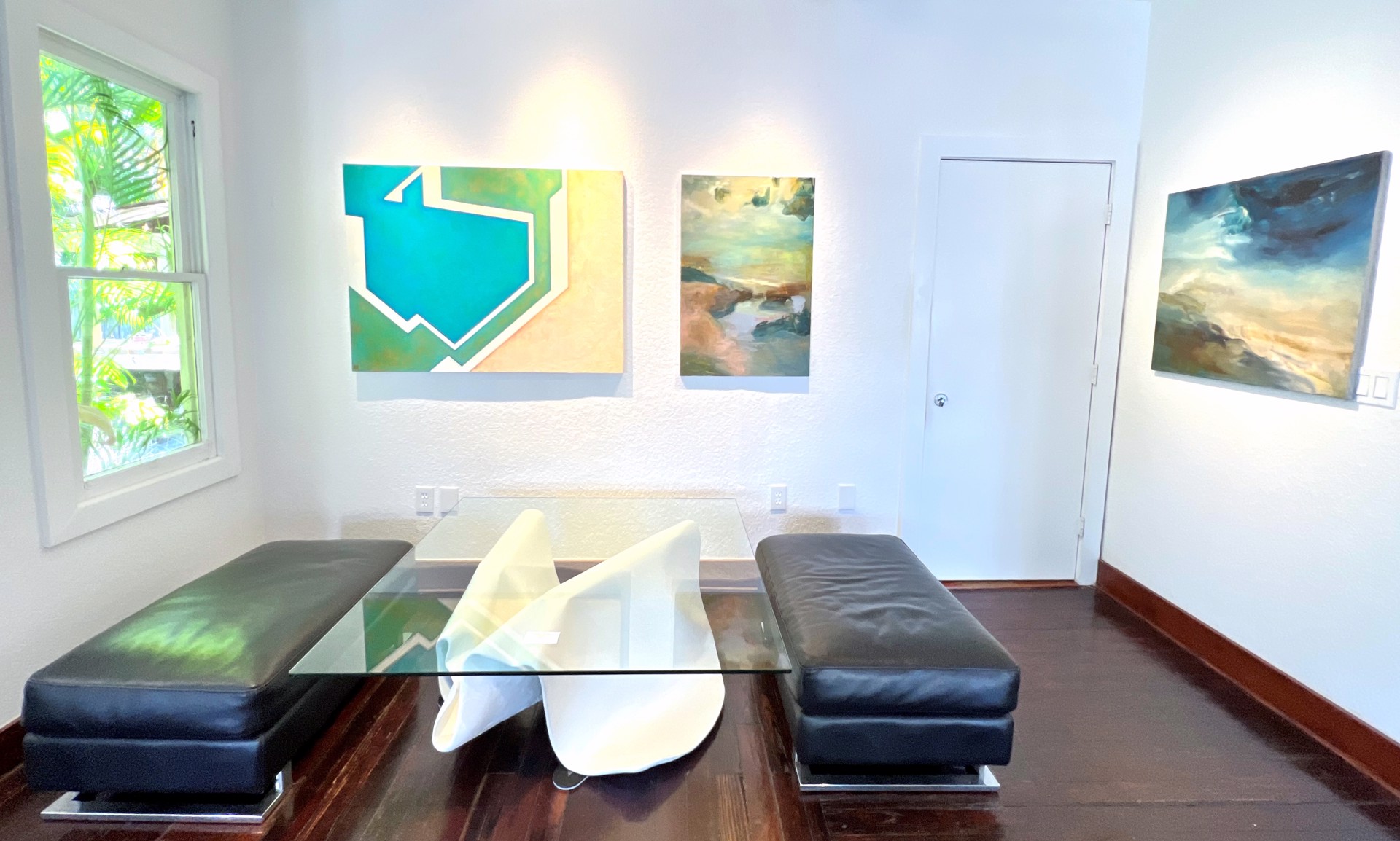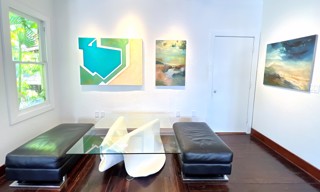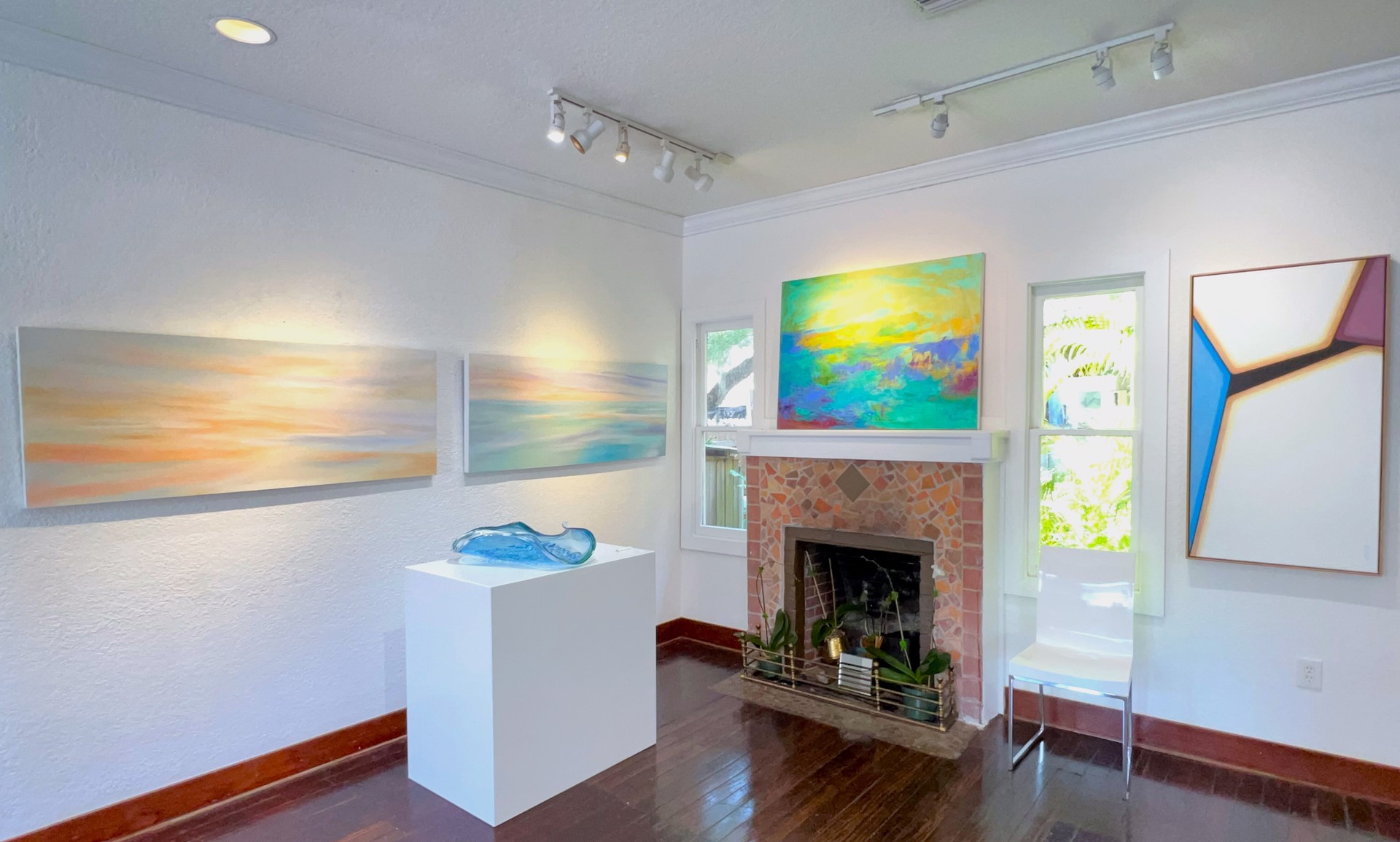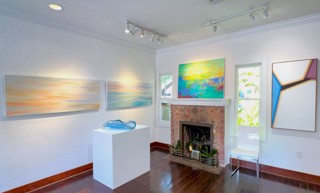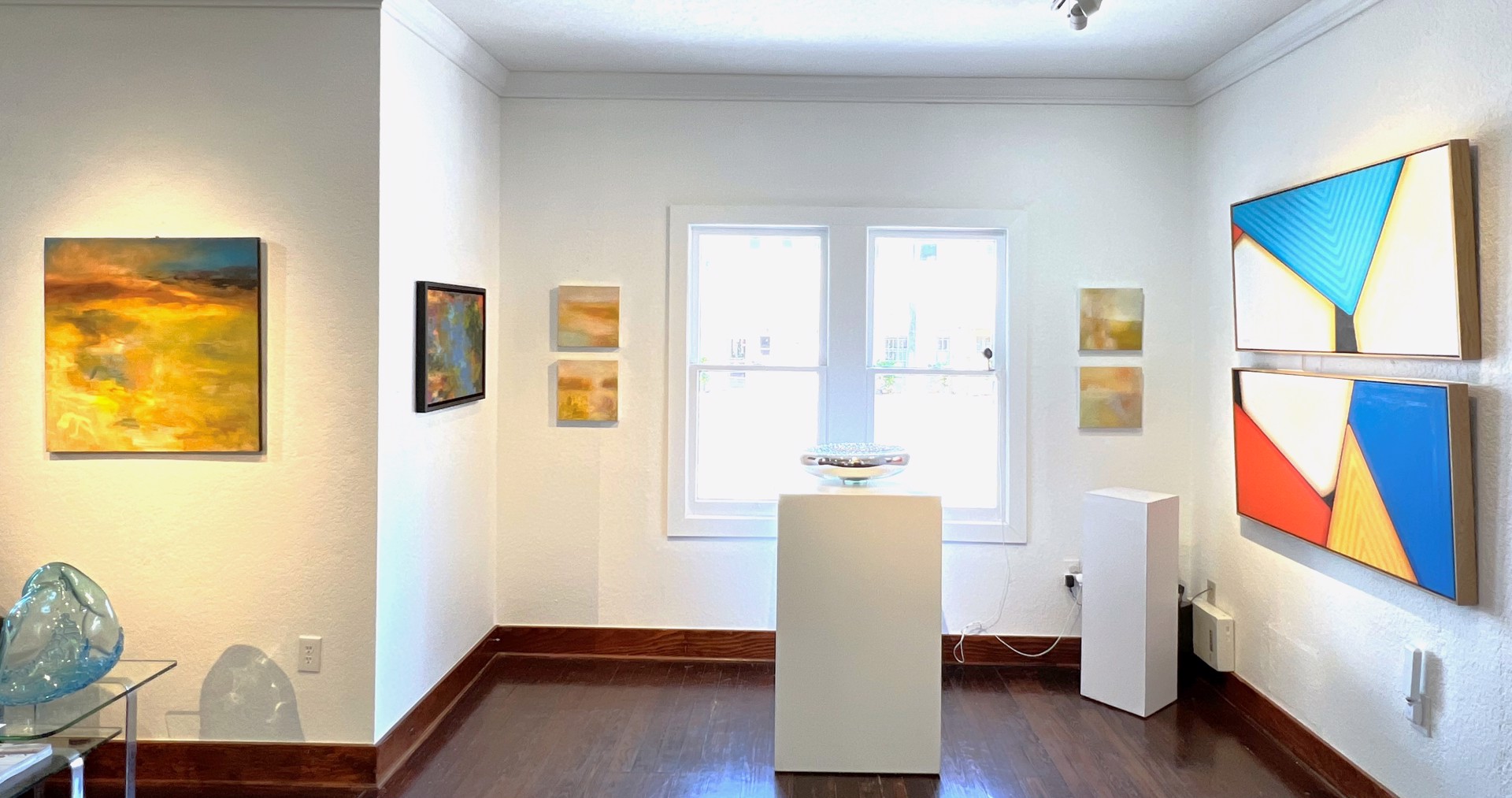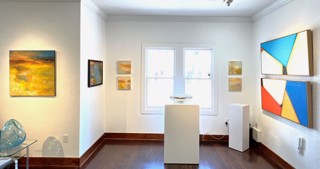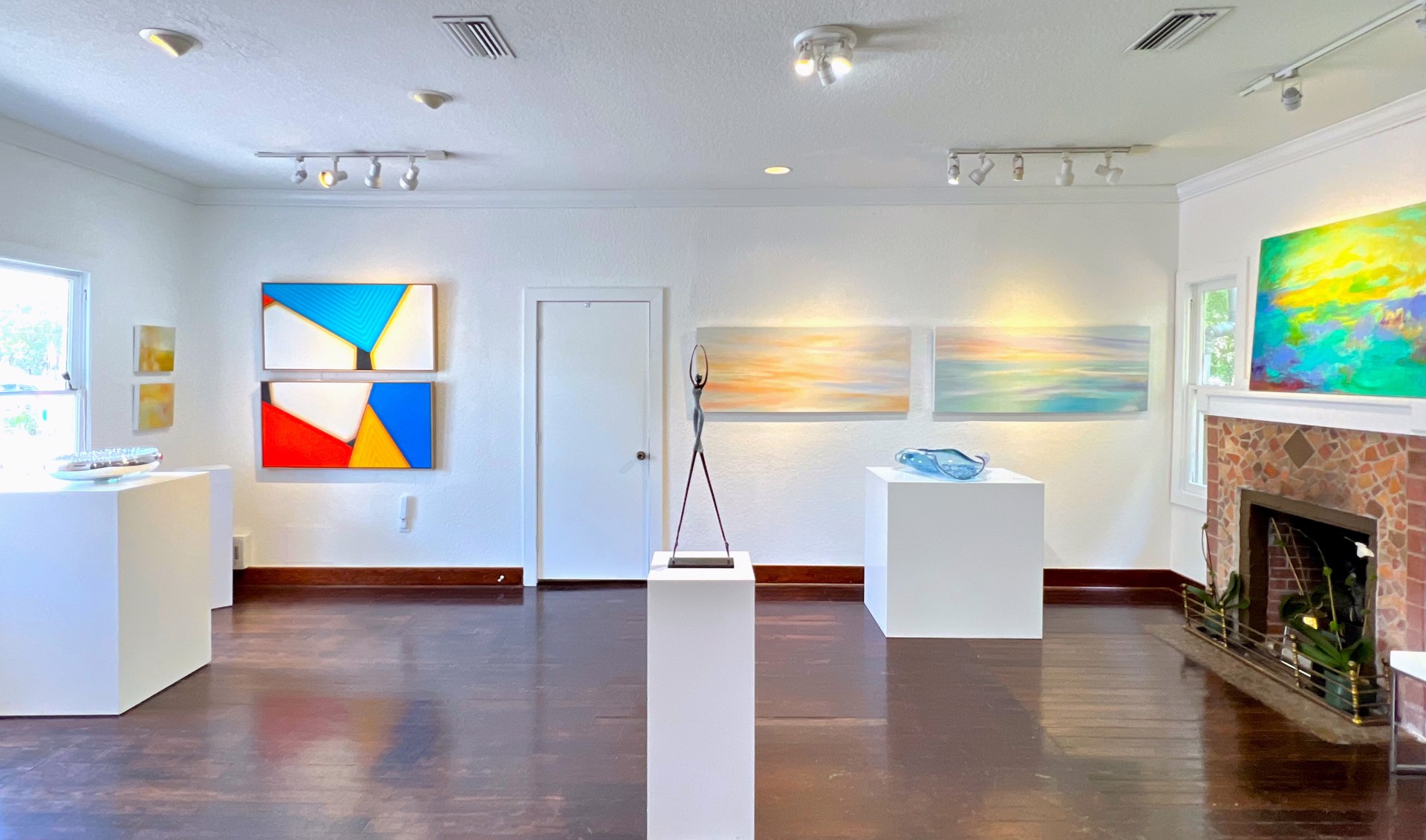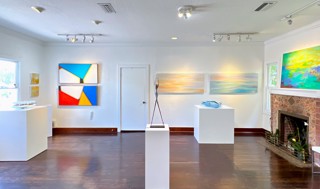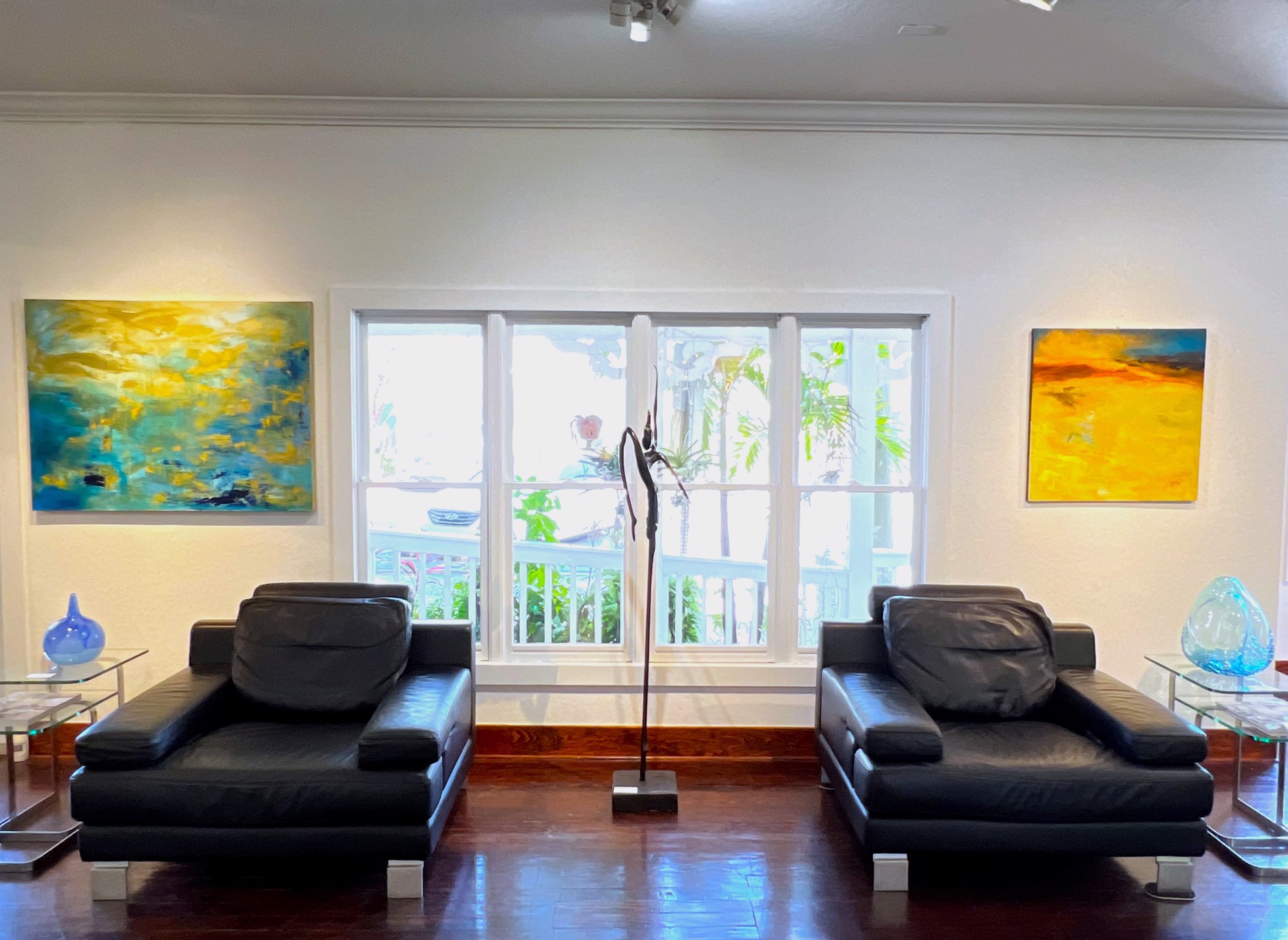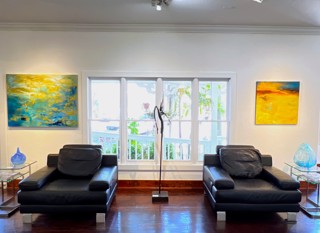 Swift Lullabies is a contemporary group show featuring fine art by Arleen Joseph an abstract expressionist, Teresa McCue an ethereal painter, and geometric-influenced Matt Levinson. The combination of Joseph's & McCue's abstract pieces, paired with Levinson's edgy linear works is a trio destined for success.
Focusing heavily on combining unlike colors and metallic paints, Arleen Joseph has developed a very special way to blend blue hues with golden metallics. She is an artist who has built quite a name for herself on the east coast. Her latest series explores the aquatic adventure most people feel when they visit Sarasota. Her technique involves painting in many layers. Once a piece is finished, she adds her signature touch of metallic gold paint to add texture and a shine unlike any other. Let her latest abstract pieces make a timeless statement in your home for years to come.
Teresa McCue is a contemporary artist known for her pastel color palette. Her ethereal masterpieces are known to leave their viewers with a sense of calmness and peace. Inspired by bright orange hues and the purple afterglow left behind after the sun sets is what McCue captures in her latest series. Her process differs from other artists who typically paint with brushes, Teresa uses paint sticks and highlights these pastel colors with a special blending technique using her hands to create the softness in her work.
Matt Levinson is the newest addition to the 530 Burns team of artists. He has become known for his linear take on abstract paintings. Levinson favors angular patterns and straight-lined shapes. He mixes bold colors to emphasize the composition of each piece and plays with a variety of textures and finishes to create depth in his works. Being from New York, architecture and clean lines are influenced in this latest series.
Curated by Andrew Trujillo