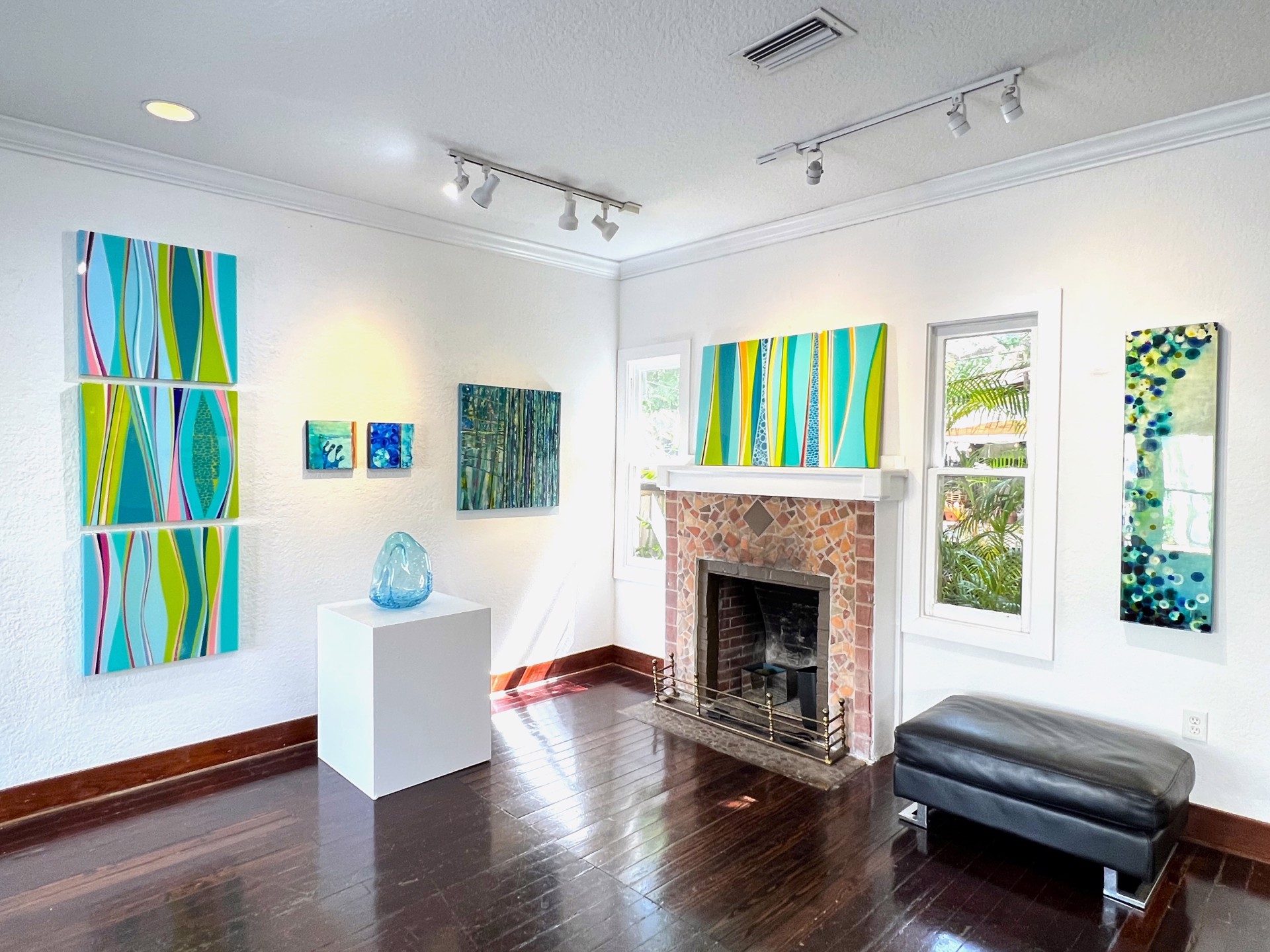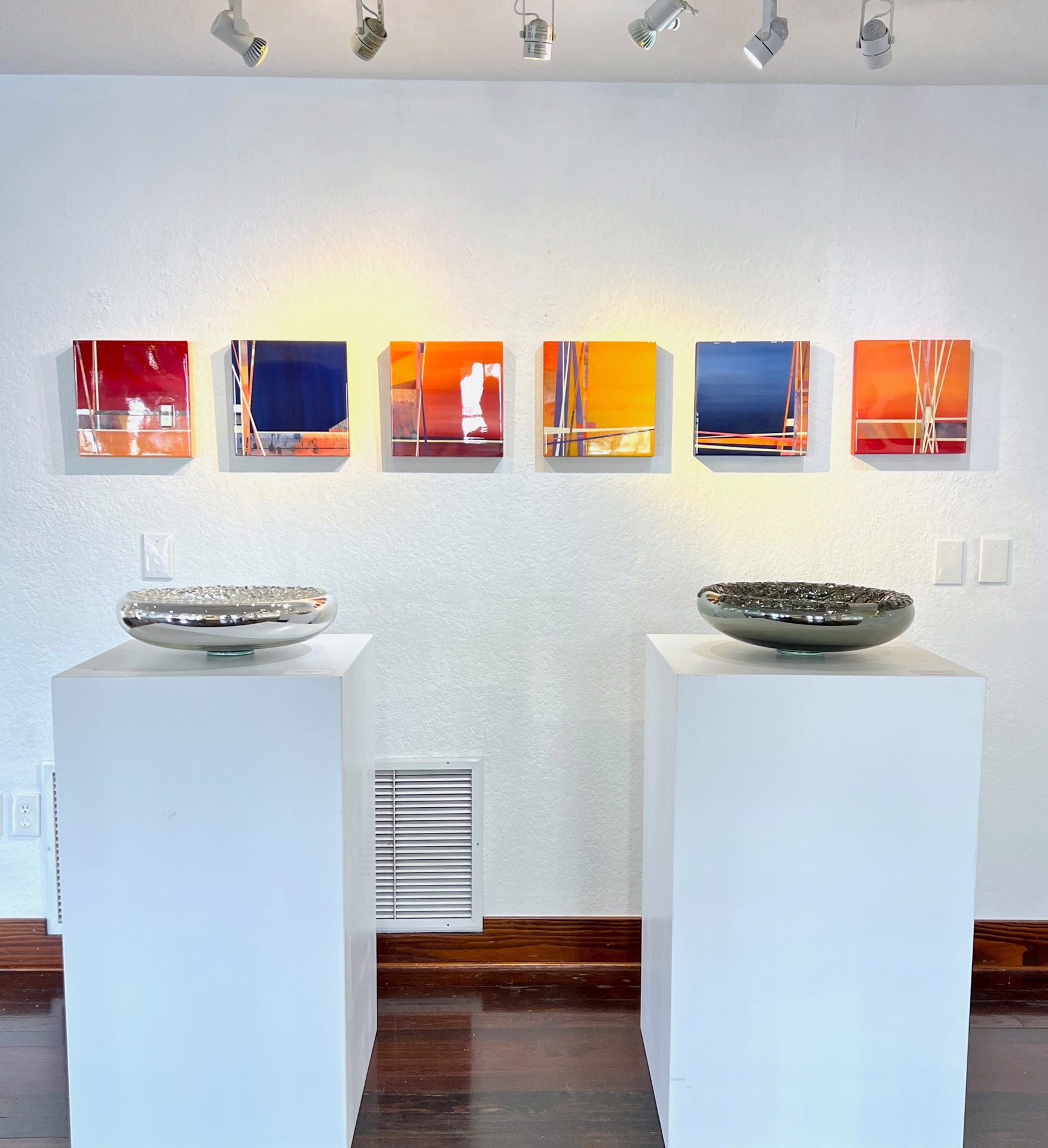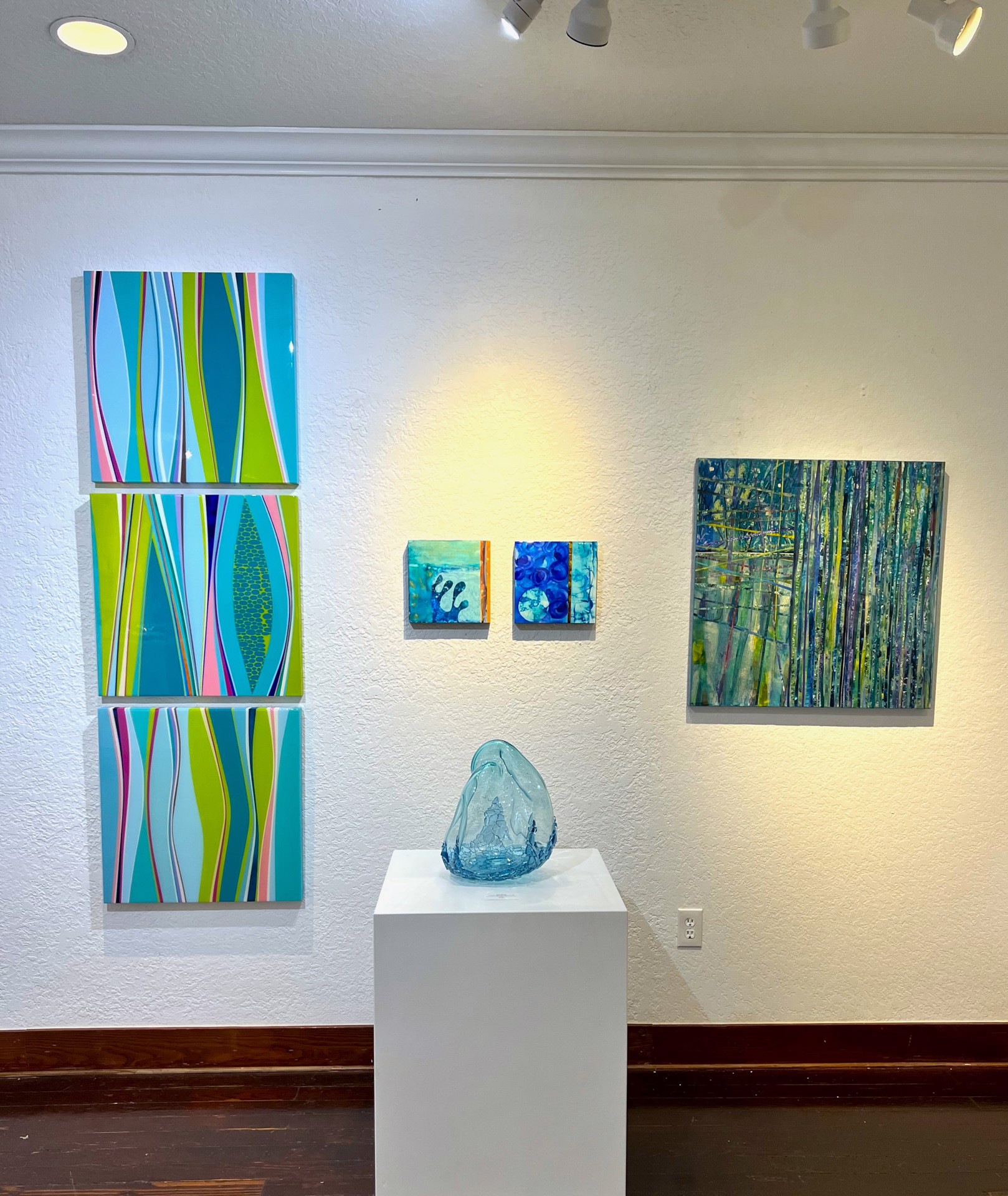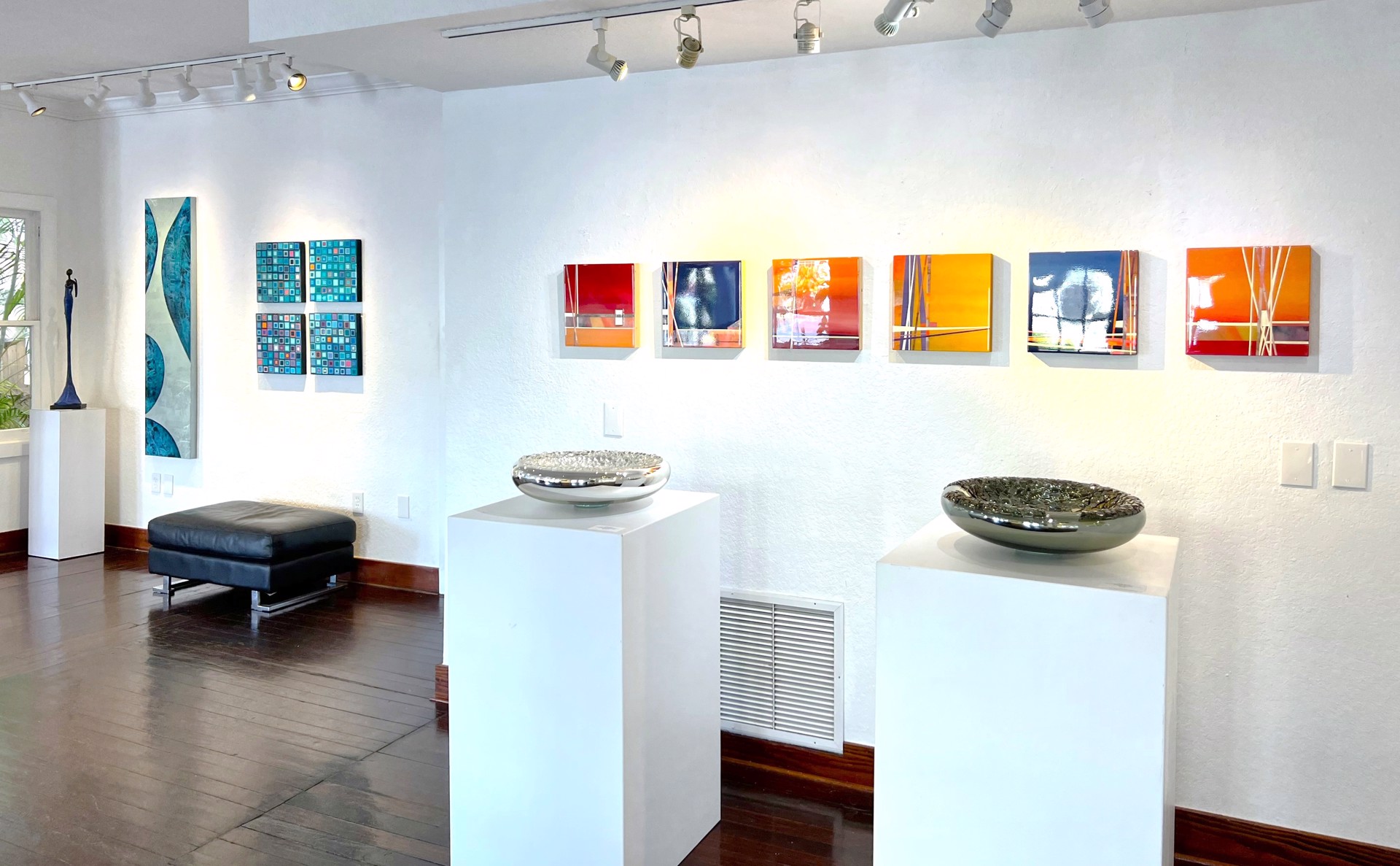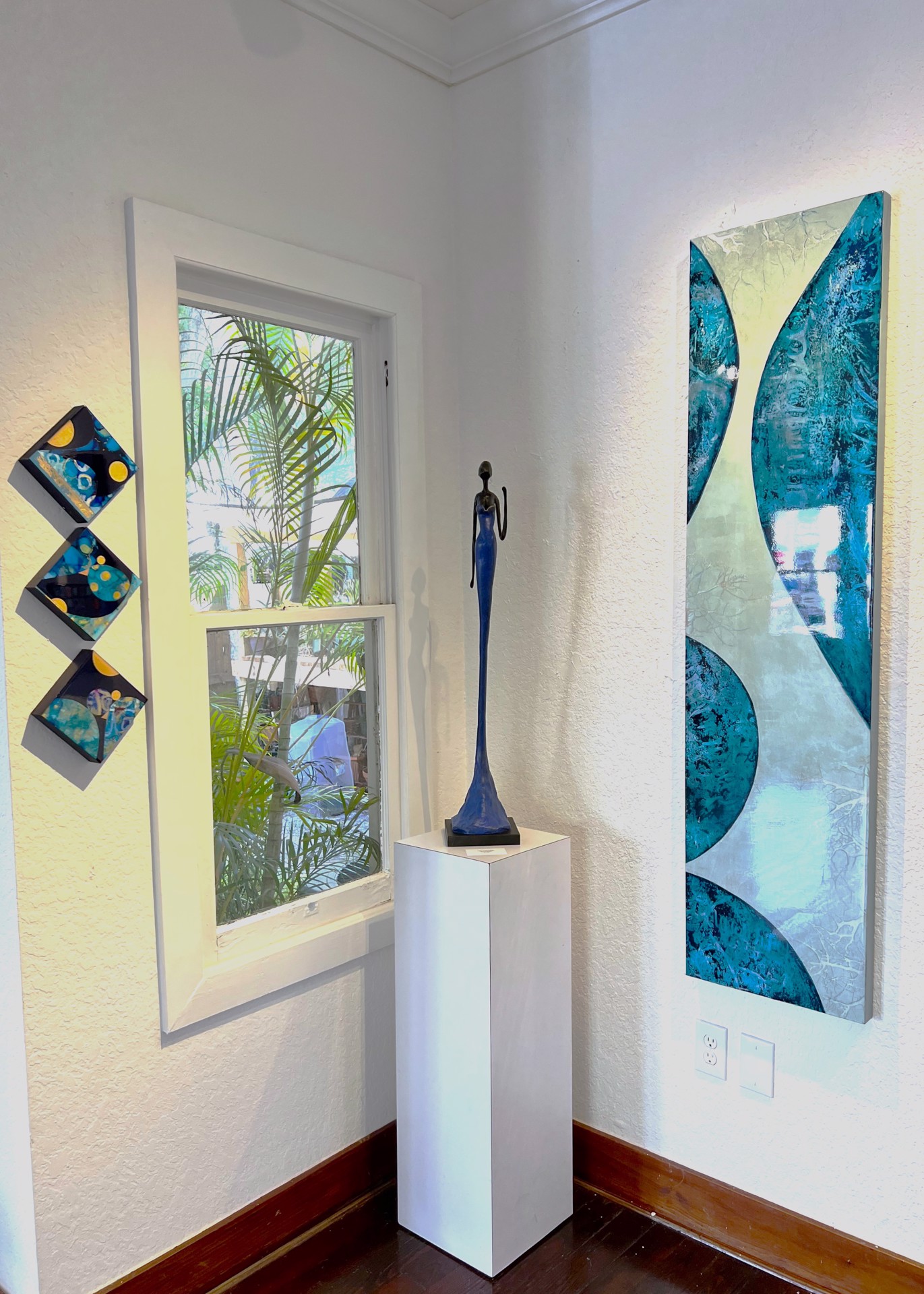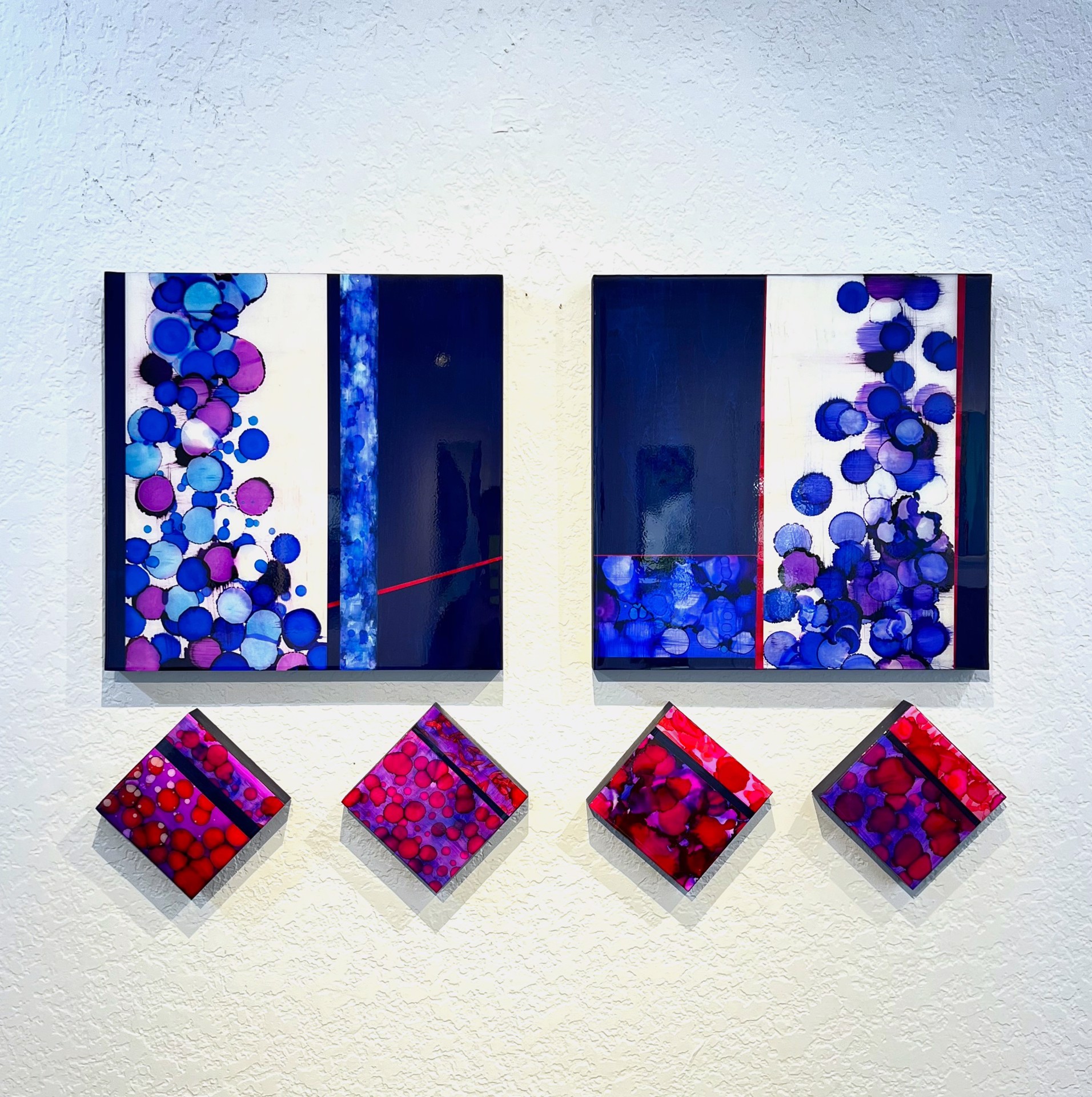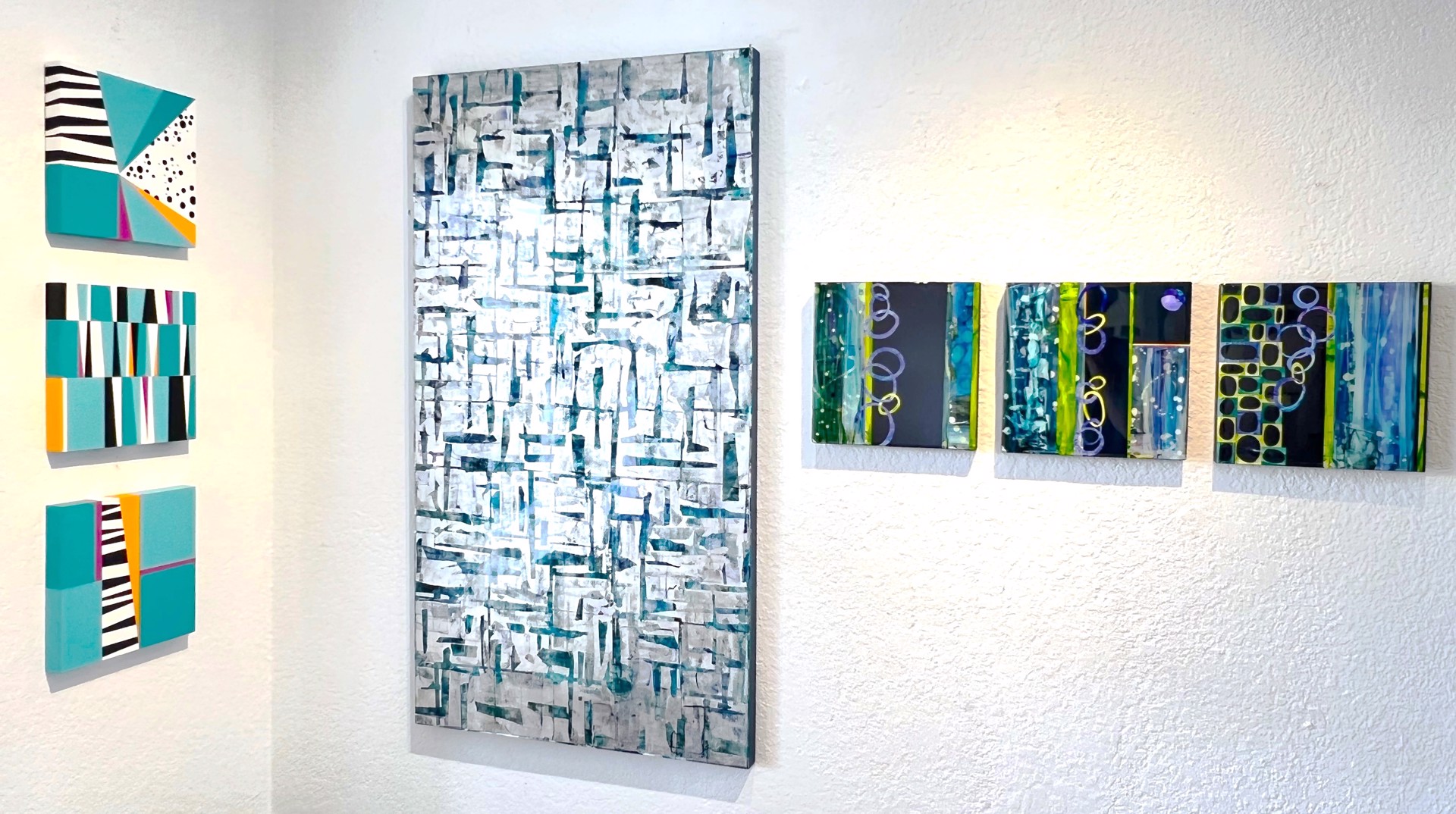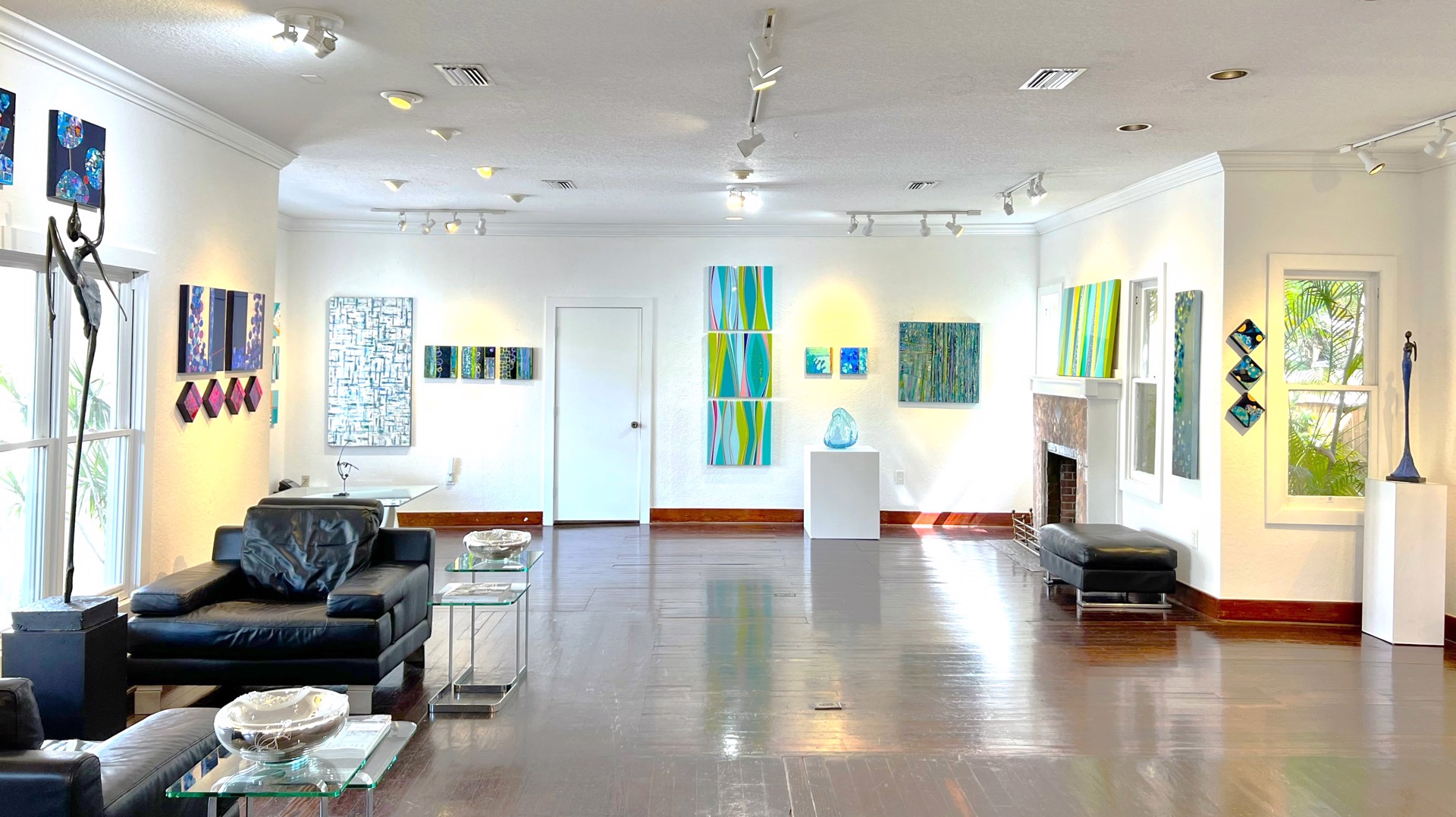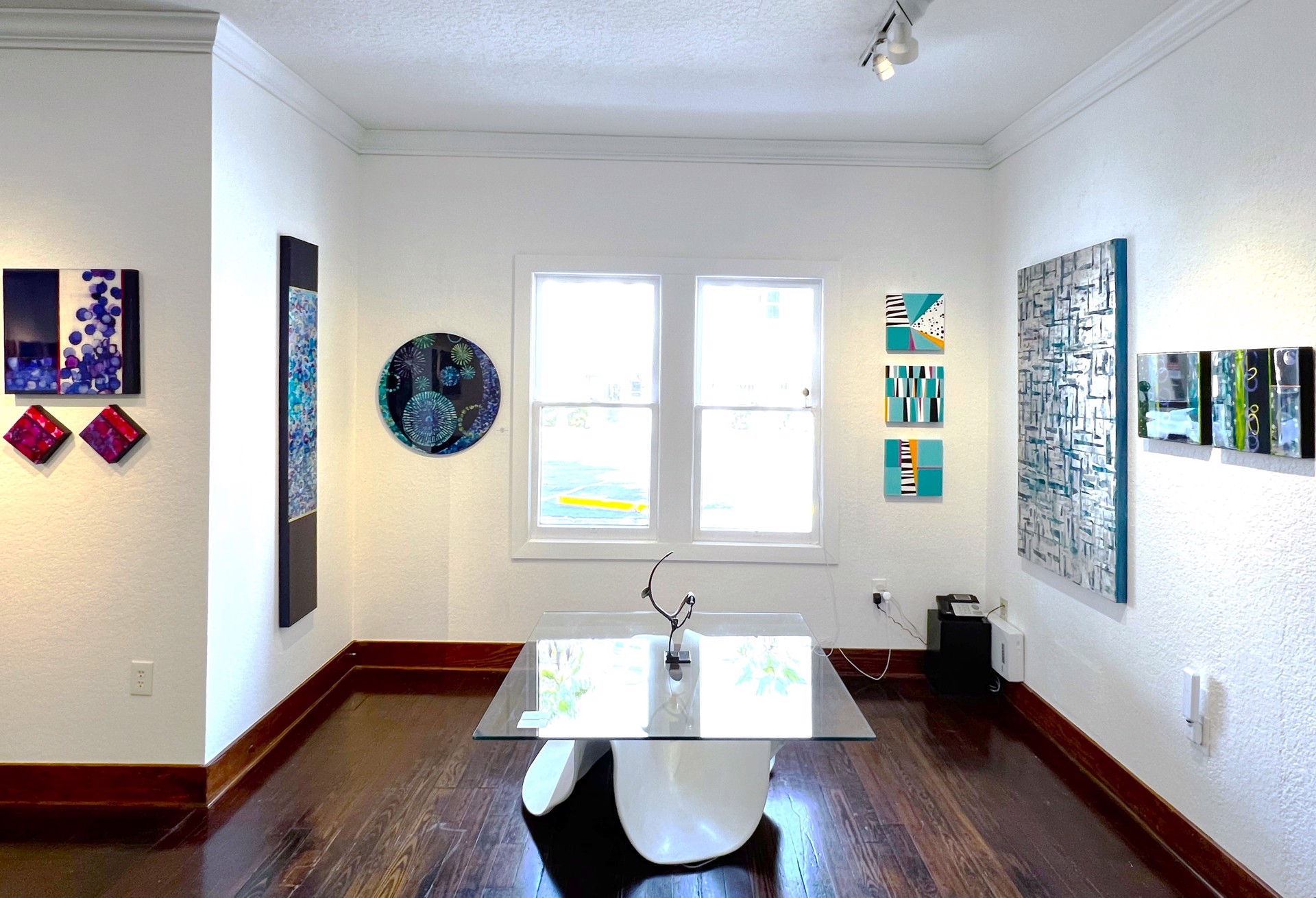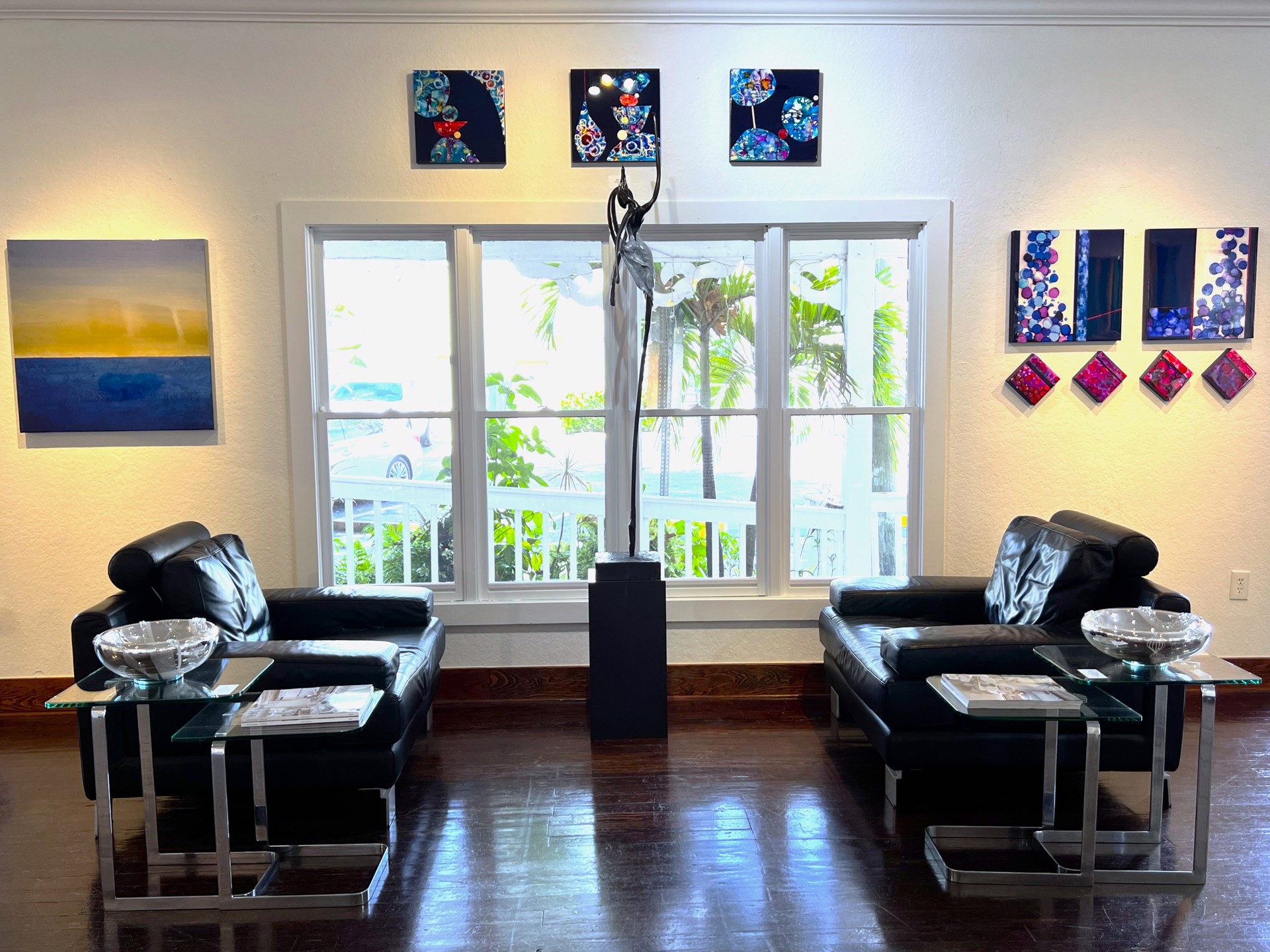 Vibrance IS A Special POP-up event featuring colorful works by German-American artist Bettina Sego. This midcentury-inspired collection features bold and vibrant tones with 70's flare. Each piece is modernized with an extra shiny epoxy coating that is sure to leave you stunned. The bright pops of color illuminate the grand room of 530 Burns Gallery, making it a must-see visit for art lovers and designers!
Bettina Sego is an artist who has built quite a name for herself in the Sarasota community. She highlights bright colors and bold hues with a carefully poured epoxy coating. Sego's pieces have been showcased and collected internationally in Germany and Canada. She shows her artwork throughout Florida, and it has been seen at Spectrum, a satellite exhibition of Art Basel.
Sego's current exhibition "VIBRANCE" takes a mid-century modern appeal but still maintains a coastal aesthetic. Her signature resin pour highlights each piece even further while creating a glossy glaze atop. Sego has her finger on the pulse when it comes to current contemporary trends in the fine art community. This shiny finish has recently been seen as a popular trend in contemporary art pieces. Due to her innovative technique and layering process, she is an artist to keep an eye out for. Let her latest exhibition transform your home into the most contemporary mid-century modern destination.
Curated by Andrew Trujillo